The importance of Customer Relationship Management or CRM software for your small business enterprise cannot be emphasized enough. From small and medium enterprises to the larger-scale operations, a CRM software is the ideal way of keeping track of your customers and utilizing the data for strategizing and remolding your business policies for better profitability. So what exactly an effective small business CRM software does for your company. Let's have a look!
How does a CRM software work?
The textbook definition of CRM implies a platform for managing the company's interaction with its customers, both existing and potential, and analyzing the data base for gaining valuable insight into the consumer behaviors and trends. A CRM software is typically designed to manage both sales and service related data of the clients and utilize the consumer history for improving business relations with customers, devising ways of customer retention and consequently driving sales growth. There are a series of applications namely customer support, customer data, access business information, assets or resources, knowledge and training, marketing and so on that are integrated within a CRM software and help streamline your business's day to day operations.
Copy Infographic
Selecting the right CRM software for your small enterprise
Although you might be faced with a myriad of options in the market when searching for a CRM solution for your company, it always helps to know what exactly will make the best fit in your business model and environment. Here is a list of few major considerations that you must make before selecting the right CRM software for your small business.
Business objectives
Developing a clear understanding of what your short-term and long-term business goals are, is critical to zeroing in on the right CRM software solution for your setup. You must first determine the immediate productivity challenges of your business and then analyze how you may solve those issues.
Ease of operation
Another major aspect to keep in mind while choosing a CRM software for your small business, is to ensure that it is simple to understand and easy to use on a regular basis. Given the fact that in most small enterprises, usually, the decision makers are also the ones who will be using the system, it is important for them to master the software without the added implementation costs of webinars and training.
Cost effectiveness
It is essential to lay down your budget and stick to it when going for an important IT purchases decision such as this. Apart from the initial price of the software, there are a plethora of other costs as well such as those for implementation, system integration, additional equipment, software customization and so on. Also, you must make sure that the new CRM software cost effectively integrates within your existing IT infrastructure.
Customizable
Given the fact that two businesses never have the same requirements, the concept of one size fits all doesn't apply to CRM solutions. While you may think that a software that caters to a wide audience might do the trick for you, you will most certainly require to tune it to suit your business framework later on. It is a good idea to run your use cases through the CRM system during your trial period and ascertain that satisfies all your company needs.
Security Policy
Since your CRM is going to be one of the most valuable resources of your business, you must ensure that the tool that you are choosing has optimum safety and security against possible hacks and viruses. For this, you must make a thorough scrutiny of the software's safety policy and even inquire with their representatives in case you have any doubts pertaining to its efficacy.
It is always advisable to avoid rushing things and take your time in researching the various options available in the market before signing up for a CRM solution for your small business.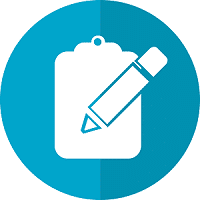 Do you want to implement a CRM system within your organization? Connect with our CRM Experts today!