If you've been keeping track of all things Salesforce related, you've probably already heard about the CRM's new Einstein Analytics feature. Einstein Analytics comes exactly a year after Salesforce launched an AI-based tool for its Customer Success Platform. Now, Einstein Analytics takes things further.
In essence, it is predictive tool aimed at sales and marketing functions. In addition, Salesforce has also re-branded BeyondCore and is now calling it "Einstein Data Discovery". Now, Einstein Analytics, as already mentioned, is aimed at assisting service agents, marketers, and sales representatives. It provides them with the key insights needed to make customer interaction much more intelligent while eliminating dependence on mathematical models or algorithms. Here are some of the key benefits that you can expect with the new Einstein Analytics.

Copy Infographic
Optimized Workflows
Salesforce will now make it possible for its customers to access advanced analytics. Einstein Analytics takes the Artificial Intelligence aspect one step further and simplifies the complete analytics workflow. For example, CRM related insights are automatically mined and used to provide suggestions on how customer service, sales, and marketing can be improved. This is very important considering the fact that there is tremendous growth in the amount of customer data produced. It is beyond the ability of marketing or sales teams to spot each trend or make sense of near-infinite correlations.
Contextual Analytics
Einstein Analytics offers a range of apps that are contextually relevant. These apps help users explore a variety of data to reveal powerful insights. This includes everything from a basic sales pipeline dashboard to highly critical decisions concerning forecasting.
The Einstein Data Discovery tool, powered by AI, has the capacity to analyze several billion combinations of data and prescribe recommended solutions and even predict possible outcomes. As stated earlier, this allows sales and marketing teams to enjoy smarter interactions with the customer.
Account Insights
There is also an Einstein Account Insights tool that provides sales teams with the latest news on topics such as financial results and mergers & acquisitions. These insights can be leveraged using Salesforce Engage by the sales team to produce personalized marketing messages and get in touch with leads from existing accounts. The Insights tool provides an interactive dashboard as well that allows the tracking the impact made by the marketing messages. This includes monitoring click-through rates and even the exact moment of clicking. Campaign effectiveness can be measured as well, via a single dashboard that displays B2B Marketing and Sales Analytics.
Salesforce is also considering the launch of Multi-Touch Campaign Insights to help marketers identify what aspects of a campaign are effective and how they can boost sales for individual accounts.
Actionable AI
The Einstein Discovery tool can carry out statistical analysis to determine the validity of a trend and provide an explanation for the identified patterns. The explanations are communicated in a manner that is easy to decipher for the user.
The tool also offers recommendations on what actions need to be taken and even allows the user to present the findings via slide presentations and visualizations that are generated automatically. By doing so, it actually provides a complete analytics workflow.
The Einstein Discovery tool works with Salesforce CRM to generate feedback and also improve insights by leveraging the power of human intuition. In other words, sales teams can determine what exactly needs to be done. Sales teams are guided at each step and stimulated with queries that they might ignore or even fail to consider. For instance, the Sales Analytics app can carry out an analysis of several deals using Einstein Discovery and identify key factors that impact the closing of a deal.
This can be done for a range of markets and industries. Additionally, users can actually access the algorithms and models used by Einstein Analytics to see how it derives recommendations and predictions.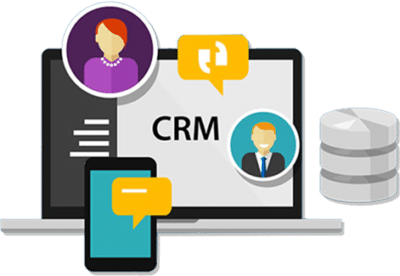 Need to enrich your Salesforce CRM with business focused solutions? Contact our team to understand, how we can help you in achieving your CRM goals.