Artificial Intelligence is the future of computing, with machine learning and problem-solving efficiency, acquired by the machine that mimics the creativity of the human brain.
The sales automation software overall benefits include customer retention and generating future customers on the basis of customer's socio-economic demographics and purchase history.
To develop long lasting customer relationship management, automated CRM software gives useful insight of customers spending habits and future purchases that facilitate effective sales and marketing strategies.
The indispensable real-time analytics and data integration features of Intelligent cloud-based CRM can streamline all the sales strategy by exact sales predictions through machine learning.
Recent AI advances have greatly improved the benefits achieved from the use of a CRM software. The transition from traditional CRM systems, which were a replacement of excel electronic sheet data updating to the present most robust automated cloud-based CRM, is a big leap in CRM machine learning and AI methodologies.
What are the impacts of AI on Microsoft CRM?
Artificial Intelligence is visible on the Cloud-based CRM backed by machine learning features portraying the role of a digital assistance in all the sales and marketing related campaigns.
To assist sales, service and marketing teams further, we have social listening as an add-on feature in MS Dynamics CRM that captures real statistics out of social media platforms consisting of social networking sites like Facebook, Twitter and others.
In this way intelligent Microsoft Dynamics CRM software suite analyses and promote customer engagement with social media. Something that is critical in a digital age.
Social CRM deduces real analytics of customers, regarding customer interaction and buying behaviour with your product line.

The Dynamics 365

Cloud CRM consists of integrated Office 365, Power BI, business Intelligence, Cortana and IOT facilitates built-in AI assistance for the sales team to finding prospects, creating the lead, opportunity, account and closing the deal.
Now, sales and marketing team can leverage on the smart CRM and ERP cloud solutions, to drive sales growth for Customer Service, Sales, Financials, Field Service Operations and Marketing etc.
Copy Infographic
The most anticipated AI integration in CRM
The sales rep can view a better insight into customers buying behavior by real-time analysis of the customer's social media interaction and networking, as the valuable data is captured and integrated into the automated sales software centralize database.
Sales rep and marketing professionals can analyze customer's social interaction through the post and a prospect's tweet give real-time data.
In order to attract, find and nurture new clients, while retaining and wining, over existing customers, AI can analyze the refined data from external sources and the Internet of Things to tap and track the details of customer buying behavior.
The whole task of sales and marketing can be streamlined and expedited by accurate predictions, of the most suitable marketing, service or best sales for the customer that can be automated to real-time customer engagement.
The AI integration, data is concentrated on the information on the feedback form, technical sales support call by sending out automated marketing emails etc. This will deduce and focus on the best lead.
Accurate predictions by marketers will deliver personalizing experiences for every customer, as additional IT can embed intelligence everywhere, creating smarter apps for customers and employees
The AI technology fusion will target all the resources and potential opportunities to improve customer satisfaction via various up sell or cross sell strategies. Customer service support teams will be able to deliver comprehensive proactive service addressing FAQs in a customer community.
This is a whole new way of connecting to your customers and prospects, with AI-powered automated intelligence, opening a new era of customer success. The CRM connects products with the customers by garnering a healthy relationship with the customers through relationship, initiation, maintenance focusing on a trilogy of value, brand and customer's equity.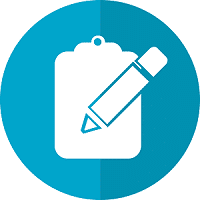 Do you want to implement a CRM system within your organization? Connect with our CRM Experts today!