Before we go into the nitty-gritty, it is important to explain what a service-oriented architecture (SOA) is. A service-oriented architecture is a business design in which a business outsources or integrates service tools from an already functional third party. This architectural design makes it possible to quickly put together a system that is ensured to work and maintain the quality of service provided.
It also has the added advantage of requiring less time, capital, and experience to setup. A good example of a SOA would an online food delivery service. The food delivery company can use Paypal for payment service, FedEx for delivery, and Azure for Webhosting. This system is also easily scalable and encourages a competitive growth in the market as third-party service providers have been dedicatedly working on their service and perfected it over time.
Pros of Service-Oriented Architecture
Easily Scalable
Employing SOA enables easy expansion to the system. Adding a new service or modifying the scale of a previous one, you only need to employ additional third-party service providers.
Simple Maintenance
Since the codes are the property of the third-party, the responsibility of maintenance rests with them. This makes the maintenance process simple as they have the required tools, experience, and expertise.
Reliable Backups and Quick Setup
In the event of a breakdown or a hack (which would be tough given the different security protocols combined), third-party service providers can help confirm and provide backup information. Downtime is reduced as you do not start from scratch. Developing an SOA is quite smooth and quick, as service providers only need to come together with codes for their part.
Independent Parts
Since the functional services that make up the business application or website are provided by different parties when one service fails others will continue to function. This can provide a notable boon to a business since they can continue to function or implement contingency plans in such occurrence.
Cons of Service-oriented Architecture
Costs
Maintaining an SOA system is quite expensive in terms of manpower. Multiple teams of IT units and developers are required to set up and maintain each service codes. Although this cost is mostly borne by the third-party service providers, it may ultimately translate into financial costs for the business and its customers.
Data Traffic Overload
As part of security protocols, orders and inputs need to be verified before being transferred to the third-party. As the number of services on an SOA increases so does the number of inputs and verification codes for these inputs. The extra amount of data traffic will load your system.
Higher Resource Requirement
The element of a higher data load requires a larger bandwidth to ensure that the network speed is enough to ensure customer satisfaction.
Copy Infographic
5 Top Business where SOA Works
Hotels that outsource laundry and food services
Giant corporations using third-party service providers
Any website using PayPal or other payment services
Sales website using an online delivery service
A media/book store using iTunes, Amazon, or other systems for sales.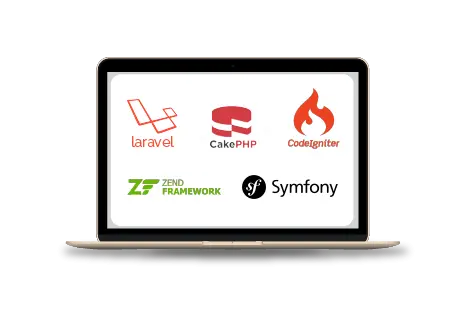 Are you looking for a reliable software development company? Our highly skilled software developers enables us to deliver result oriented software development services. Contact our team to understand, how we can help you in achieving your business goals.