If you think the online community is only suitable for selling used products or discussing interesting topics or music, think again. Today, businesses, both large and small, are setting up their online communities as a means of providing support and engagement for both their customers and partners.
With this aid of online Communities, an organization can easily connect with their prospects and clients, provide excellent customer support, build trust, and influence buying behaviours.
What does a Salesforce Community Cloud mean?
Salesforce community cloud is a social platform that is designed by Salesforce to improve communication and engagement between a business and its employees, partners, and customers.
Salesforce Community Cloud employs a social CRM platform for screen sharing and chatting. It enables its users to exchange images and data in real-time during an ongoing conversation. The platforms make customer relationship management (CRM) easier and allow customers to look for information as well as communicate with fellow customers. The console also features a BUY button thus facilitating e-commerce.
Employees can use the community cloud for different kinds of workplace interactions such as human resource management (HRM), troubleshooting, help desk communication, and interactions amongst teams in a separate geographical area. Likewise, the management can use it to improve communication with its channel partners and other external parties.
What does Salesforce Community Cloud do?
Below is a quick review of what the Salesforce Community Cloud does.
The Salesforce Community Cloud provides businesses the data and records they need to carry out their work efficiently.
It streamlines the vital business operation of the organization and extends them across departments and offices. Hence, it more comfortable for anyone who is part of such a business ecosystem to perform their duties in real-time. Also, it allows businesses to support their customers more effectively and close deals faster.
The online community software has impeccable flexibility for any business demand.
It allows you to leverage your CRM data connection with your community or a third-party system directly.
In totality, the Salesforce Cloud Community allows your business to create branded and customized communities for flawless enterprise collaboration and streamlined business processes.
Also, read: How to go about Salesforce outsourcing with minimal risks for your business
Top Features of Salesforce Community Cloud
Business Integration
Personalization
Customization
Branded Community
Mobile Optimization
Case Escalation
Knowledge Base and Q&A
E-commerce
Salesforce Automation
Personal Member Scoring
Data Sharing
Dashboards and Reports
File sharing
Community Groups
Topics Pages
Feed Actions
Community Management
Chatter Collaboration
Top Benefits of Community Cloud
The online community has several benefits, such as:
Community Creation
The Salesforce community cloud can be seen as an interactive extension of your business because of its user-friendly environment. It makes it possible for you to create a customized solution that matches your brand for your online community experience. Since it allows integration with business data, workers, customers, and partners can do their work conveniently.
Community Experience
The online community cloud can be used to make automatic recommendations concerning the needs and behaviours of individuals and also for creating deeper community participation. The salesforce mobile app or mobile browser allows you to connect with your community delivering a branded, device-responsive collaboration.
Rich, Self-Service Experience for Customers
Due to the easy access to articles and FAQs, customers get solutions with ease. Community cloud makes it convenient for a business to track the agent who is most active as well as endorses them based on their skill and expertise. Other features include community engagement, case escalation, and e-commerce.
Accelerate Sales Channels for Partners
Community cloud directly connects distributors, partners, and resellers, thus driving more sales. It streamlines leads and contacts, sharing of records, avoids channel conflicts, and integrates with third-party systems.
Drive Employee Productivity and Engagement
You can group your team according to campaigns, events, or projects to gain access to relevant information with structure. Since files are synced into a central location, your employees would not have a hard time accessing the right data when they need it.
Also, read: Top 5 Reasons to use Salesforce Community Cloud
Also, watch a quick Video on What is Salesforce Community Cloud
Conclusion
The Salesforce community cloud is indeed a powerful tool that should be used by businesses that aim to strengthen the relationship they have with their customers, employees, and stakeholders.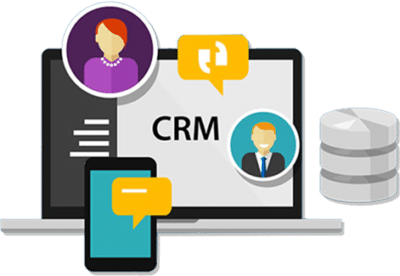 If you are new to automation and confused about Workflow or Process Builder. Need not to worry, we have got you all covered. Talk to our experts and clear all the cloudy thoughts about automation.