An idea of implementing CRM (Customer Relationship Management) for the small business owners, can be an incredibly overwhelming. Firstly, there is a misconception that, having this is probably going to be a cost of arm and two legs. And the next challenge would be, finding the time to add even more things to this ever going list of the tasks of the business.
Though, it is a powerful tool, only if used in the correct manner. For using it in a real manner, place it somewhere making it centralized, from where management of all the touch points, including current and prospective customers, along with the process of capturing preferences & later use the same to generate customer loyalty and generate even more business.
Best of all, that you can do without spending hours of time in figuring out how to set up everything. So, here are some of the affordable CRM for small business (CRM Solutions) that will benefit you greatly:
Insightly: One of the most popular and widely used CRM, is simple & extremely powerful solution designed. With the help of this, you can access all the information like contact number, e-mail history with their background easily.
Also, another advantage of using this is that, it offers seamless integration with the Gmail, Google Drive, Outlook 2103 and Office 365 & even social media accounts. This feature of integration with the social media accounts helps you capture the screenshots of the conversation with the customers.
Nimble: Nimble, as its name implies, helps in finding the current and prospective customer information in a smart & simple way. Like all others, it also provides you the functionality for managing information and relationships. One of the main merit of this solution of CRM is that, it automatically identifies social media profiles, so, you don't have to go through the profiles of the people and make a thorough search.
HubSpot: One of the mpst popular CRM with a free verion as well. It has modules for marketing and sales. They have a great resource, Hubspot academy for learning about digital marketing .
Zoho CRM: Whatever is required for generating leads for your website is provided by the Zoho CRM. From tracking sales activities, managing email marketing & accessing information of the customers without any scrolling or search.
Drag and drop customization means you can easily make changes which is huge if you're not tech savvy or don't have a dedicated IT person on staff.
Salesforce: This is a popular CRM that uses cloud-based software. It totes a Lightning Platform that allows developers to add in custom features into their specific Salesforce software platforms. It also offers a web service API that can help businesses with their CRM needs.
Dynamics 365: Released by Microsoft, this CRM platform is reliable and trustworthy. It uses AI insights to increase performance and improve results. It can be used in two forms, one for smaller businesses and one for larger. The larger business form is called the Enterprise Edition and has many beneficial features for optimal CRM capabilities.
Whatever, you are looking to grow, whether a team or business, the right choice of CRM for small business will definitely help you out and will lead you towards the perfect solution.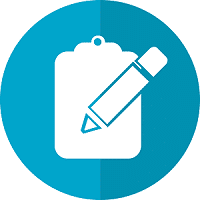 Do you want to implement a CRM system within your organization? Connect with our CRM Experts today!