Advances in technology have opened new opportunities and developments in the market. The sales department is primarily dependent on information about products, consumers, and general market factors. Available details coming at the right time is determining factor on the ability of sales agent to complete a sale. Information is also essential for designing successful marketing and sales campaigns.
The Microsoft power BI brought about new possibilities into exploiting the massive online information base. Microsoft BI possess relevant tools for collecting, storing, and analyzing market data and consumer information. Microsoft BI in Office 365 can enable sales agents to extract useful information in an easily accessible user-friendly interface. Microsoft power BI is cloud-based and compatible with numerous platforms and applications.
Advantages of the Microsoft power BI forecast options
Microsoft power BI forecasting tools are useful in identifying consumer trends, analyzing market trends, and using predictive power tools to make predictions into the future.
Copy Infographic
Predictive Analytics power of Power bI for Sales Reports
Microsoft Power BI uses its analytic tools to quickly summarize sales reports, consumer data, and market information. The reports summarize exhaustive data into an easily accessible summary that can be gleaned at a glance. This will increase sales and employee's productivity by providing readily available information for closing successful sales.
Saves Time and Effort
Power BI analytics tools enable the sales team to glean valuable information quickly. Power BI analytics can organize sales report freeing up valuable employee time and human resources for undertaking other productive tasks.
Communication and Data Sharing
Many sales agents report that most failures and loss of opportunity are due to a lack of information or lateness. The power BI forecast options don't just possess data analytic tools but also communication and data sharing tools. Microsoft BI enables cooperation between different departments and among sales agents. The high rate of compatibility in Microsoft BI and other apps makes it possible to transfer data on various platforms. The data storage tools can transfer the required information on time, to enable sales agents to spend time productively instead of waiting.
Data Monitoring and Productivity Assessment
Microsoft BI data analytics tools enable management to examine employee productivity and success of manufacturing procedures. It allows administrations to modify processes and campaign strategies to double sales. Testing and designing campaign strategies to improve success becomes more accessible with the forecasting tools available of Microsoft BI. Risk assessment and control becomes easier and more accurate with a higher rate of success.
Data Storage
Apart from analytics, Microsoft BI is also equipped to gather and store relevant data on consumer data. Data mining is important because it provides the raw material for the analytic tools to examine and extract useful information from.
In conclusion, with all these advantages provided by Microsoft BI, it is easy to see how you can double your sales in no time. Each advantage is sure to enable your sales team to eliminate waste, optimize time and resource allocation while exploiting every possible lead. You sales agents can spend time formerly wasted to achieve productive activities.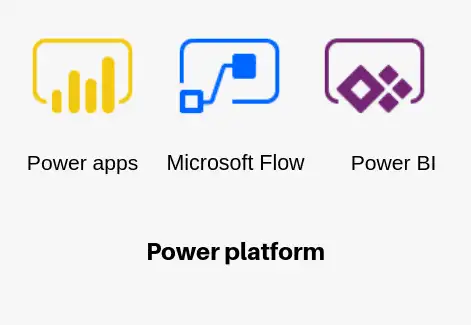 Do you want to transform your critical business data into interactive Dashboards and report? Our highly skilled Power BI experts will create a business intelligence road-map to achieving your business goals.