Hotels are an industry that has been hit hard by the coronavirus this year. Revenue has been greatly impacted by the massive decrease in travel as well as a new sense of distrust from customers of many businesses, not just hotels that have developed in recent times due to the health crisis. Hotels, as well as many other industries, will need to work extra hard in order to regain that trust and build back their business as restrictions in many countries begin to slowly ease up.
One way to do this is by implementing customer relationship management software (CRM). CRM helps build trust by helping companies keep track of their customer's purchases, wants, and needs. It also helps by providing information that will help a business implement strategies to keep their customers coming back for years.
Overall implementing a CRM is a great solution to the current challenges faced by many companies and its positive returns will benefit a company for many years, even once life has moved on from the crisis of 2020, thus it is worth the investment to use a CRM now in your business.
Please read our article about the hotel industry's need for CRMs for a more in-depth account of why exactly this software is so beneficial to this specific business. With so many options available for CRMs it can be difficult to choose the right one for you and your business.
here we take a look at 7 of the top CRMs for the hotel industry, many of which can be applied to other industries with great success as well.
Copy Infographic
Revinate
This CRM focuses on the marketing aspect of a business. It allows hotels to target their marketing campaigns more efficiently, driving more sales and bringing in new guests. Guest data is also recorded as with all CRMs, and it is used to predict the way to give customers the best experience possible during their stay.
Tripleseat
This software mainly focuses on event management by trying to increase sales and optimize planning, but it has a CRM component as well that can be beneficial to hotels. Hotel management can benefit from this software by using it for organizing room blocks and managing hotel events.
As a CRM giant Dynamics 365 has a huge variety of features and capabilities that can help a hotel business. It not only helps with customer needs but also with operations management of the entire business. Due to the many extensions available, it can be made to adapt to any problems hotels may find they encounter with their customers and provide insights into the data that is collected on their guests as well. This CRM is a great option for any industry due to the fact that it is highly customizable and can adapt to basically any type of business with CRM requirements.
Like the aforementioned Dynamics 365, Salesforce is also a CRM giant. Due to this, it has lots of support and options available to its users which can greatly improve the experience of your employees while using it.
Creatio
This CRM is useful for marketing needs as it provides special solutions specific to this need alongside the normal CRM services.
NetSuite Software
Cloud-based software that is offered as a software-as-a-service (SaaS) solution. It can help integrate back-end operations of a business with the front-end requirements and it has a smartphone application available allowing information to be accessed at any time from anywhere.
Amadeus Advanced Delphi
A software that is cloud-native and made specifically for the hospitality industry, ranging from hotels to catering businesses. This platform allows you to streamline event planning and track customer sales.
Guestfolio by Cendyn
Another marketing-focused CRM, what sets it apart is this one is heavily targeted specifically to hotels. Its goal is to provide a solution that will increase guest engagement through the use of marketing automation and guest intelligence.
Zendesk Sell Software
A web and mobile-based CRM software that can be applied to business to business (B2B) or business to customer (B2C) needs. It is specifically good for tracking sales and leads as it is mainly a sales-focused CRM. This can help hotels grow their business and bring in new guests during a time when many people are hesitant to travel or use hotels.
It is more important than ever right now to work on the trust relationship between companies and their clients. A CRM can help your company do just this and increase its profits as life moves to a new normal.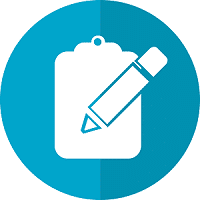 Do you want to implement a CRM system within your organization? Connect with our CRM Experts today!