Dynamics 365 is a business software program produced and supplied by Microsoft. Dynamics 365 provides features that leverage the latest IT innovations to improve business productivity, profitability, and reduce redundancy. Among the tools and benefits provided by Dynamics 365 includes insightful data analytics, live data tracking, and reporting, task automation, and enhanced communication.
Dynamics 365 has repeatedly proved its effectiveness for different industrial sectors. Numerous businesses are beginning to adopt Dynamics 365, integrating it into business procedures to improve the quality of service provided and enhance customer satisfaction. With all the benefits Dynamics 365 brings, it only gets better once you discover how to upgrade its features through integration.
Dynamics 365 was designed to integrate seamlessly with the previous enterprise application. The combination allows Dynamics to be employed compatibly with businesses that already rely on other apps. The possibility of integrating other applications means that a company can combine a single platform to complete all its tasks and transaction.
It also means that Dynamics doesn't need to be laden with redundant features and gives startups the ability to choose the combination of integrations that are required to solve their unique problems. Dynamics 365 can be integrated with host enterprise applications including SharePoint, Office 365, WordPress, and Power Apps.
Among the integration options listed above, SharePoint integration stands out with businesses that improve data management, file processing, and enhanced teamwork. The primary benefit of Dynamics/SharePoint integration is the improved file organization combined with a CRM system.
SharePoint also provides a better, larger, and more dynamic storage system that provides the need for various business documents. Dynamics/SharePoint integration is mainly popular among businesses, not just for the benefits but also for the ease of setting up as Microsoft designs both products.
There are four types of integration:
Dynamics CRM and SharePoint Online
Dynamics CRM Online and SharePoint On-premise
Dynamics CRM On-premise and SharePoint Online
Dynamics CRM and SharePoint On-premise
How to Setup
Access Settings, then Document Management, activate and complete the configuration with the configuration wizard. A SharePoint URL portal would be required to provide a location for storing documents and folders once the configuration is complete. For Document Management, go back to Settings, Document Management, and Document Management settings. Ensure that SharePoint and Dynamics 365 are in the same Office 365 tenant.
The Server-based integration for online packages uses an Entity Display name (such as Contact, Account, Task) to build the SharePoint archive. This format ensures that saved documents relating to an Account, for example, would be stored and displayed under the Account Folder and other in the record ID folder.
This system allows you to link a saved document to related entities, groups, and other documents. Integrating Dynamics 365 with SharePoint provides a compatible interface that makes SharePoint features and tools available on Dynamics 365. An added advantage of activating the Server-based integration is that it also allows you to integrate OneDrive and OneNote.
You need to approve the integration on both the SharePoint. The integration sets up an access point to your SharePoint account from an external source. To ensure security and protect your files, SharePoint requires you to make particular authorization before the integration can be completed.
If Full Access is not authorized on SharePoint Administration settings for Unmanaged devices, you may get an Unauthorized response from SharePoint. This error message is usually because the Full Access setting had not been authorized, so SharePoint would restrict specific devices that try to access the platform through Dynamics CRM.
Copy Infographic
Benefits of Dynamics/SharePoint Integration
Integration between Dynamics and SharePoint makes new features possible that would enhance your productivity and effectiveness. The following are examples of what is possible after integration:
Centralized Platform: once the integration is complete, a particular library is created for each Entity that is set up for Document Management. The folder automatically records all files and allows for the innovative file linking. A central platform enhances data communication, reporting, and collaboration. Users can view and work on business documents from both SharePoint and Dynamics 365.
Enhanced Teamwork and Collaboration: different teams can collaborate to work on a particular project. Online integration allows the collaboration to go on in real-time, with edits and revisions available to all sides. SharePoint also allows you to engage non-CRM teams and leverage their abilities to improve productivity.
Larger Storage For Less: Dynamics CRM provides 5 GB storage and extra storage for $10 per GB. On the other hand, SharePoint provides 10 GB and extra storage for $.20 per GB. Storing different types of files can slowly accumulate to exceed what is initially available. Integrating Dynamics with SharePoint will enable you to take advantage of the larger storage provided by SharePoint and the cheaper storage upgrade costs.
Regular Updates: cloud access ensures that features and programs are regularly updated. Microsoft would quickly provide software patches to correct bugs and fix errors.
Increased Mobility: different teams and agents can maintain productivity, even when on the road. The central platform provided by the integration can be accessed by any device, making documents and data available to them.
Additional Syncing: you can synchronize your SharePoint library with your desktop library, Outlook, Microsoft Delve. This allows you to work offline and provide data access for partners that are not on Dynamics 365. Microsoft Delve affords you smarter search functions to shift through documents, tags, and files.
Increased Mobility
Others include:
Check-In/Check-Out feature: the integration provides you with a creative document management feature. With this feature, you can monitor file editing and history.
Enhanced File management and linking: This will help you to properly manage, organize your files and sort them according to certain tags as you desire. You can structure your folder based on Account or Entity. Based on your choice, files can be linked and easily connected. Thus an innovative map is created, making it easy to find useful connections, data, and trends.
Conclusion
Dynamics 365 is an excellent business tool that helps startups scale and increases the quality of the service they provide. Innovative features supplied in the CRM makes it easy to leverage information for making a swift decision, designing and implementing effective projects. Integrating SharePoint will offer extra features to improve Dynamics 365 data and file management. The monetary and effectiveness benefits certify Dynamics/SharePoint integration for businesses of every size.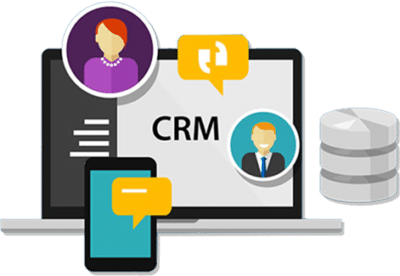 Microsoft Dynamics 365 Business Central is an all-in-one ERP business management solution that helps you connect your financials, sales, service, and operations to streamline business processes. Connect our team if you are interested in implementing Dynamics 366 business central in your business.