CRM software is a handy technological tool for improving business efficiency and sales. With CRM, a business can improve its data collection, resource monitoring, opportunity tracking and communication. Today, due to the solutions provided by CRM developers, companies can greatly improve their coverage, reduce costs, and increase efficiency. Thus, as CRM software develops, the advantages it offers will continue to grow.
What are the likely mistakes made when hiring Salesforce Developers?
From small startups to established corporations, CRM is confidently making its entry, but the integration of this technology requires hiring a salesforce developer. However, finding a Salesforce developer is somewhat tricky if you do not know the required skill to expect from the developer. This makes it easy for business owners to make mistakes when selecting salesforce developers.
To avoid making unnecessary mistakes, below are a few tips to consider when hiring salesforce developers:
---
---
Copy Infographic
Skimping on Costs
Every business seeks to reduce costs while getting the highest possible returns. While this is admirable, it should not be the basis for your decision. When hiring a salesforce developer, also pay attention to the developer's experience, skillset, and formal training. In a market where there is a shortage of salesforce developers, developers who require very little payment would not provide the best quality.
Extended Interviews
Interviews are important to ensure that you are hiring a salesforce developer with the right skill level and experience that you need. On the other hand, requiring developers to go through an extended interview may not be to your advantage. With a shortage of highly skilled developers, there is a competition between companies to pick the best for themselves. While you continue extended interviews, other companies would poach the best CRM developers for hire from under you.
Ambiguous Objectives
Every team requires clear objectives and goals to help them perform efficiently and effectively. It is even more important for developers to understand the extent of work that is before them. Withholding information, avoiding specifics, and providing unclear objectives will only bring you heartaches and disappointments in the long run. It is essential that you ensure the salesforce developer has all the information that he requires, discuss expectations before hiring, and if needed, provide an open communication channel.
Quality Assurance
Many businesses tend to overlook the final stage of this integration process. It is never good enough to take the developers word and excuses, also don't settle for the simple application walkthrough. Provide a knowledgeable member of your team to be present during the integration process. After the system integration is completed, keep communication lines open with your developer in case something pops up was somehow missed.
Getting the right man for the job is essential, but it is also important how you treat him. Be respectful; earn your developer's trust and friendship. This way, you will not only ensure you get maximum service quality, but the developer will also readily return to assist when needed.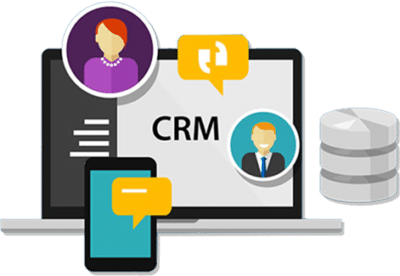 Need to enrich your Salesforce CRM with business focused solutions? Contact our team to understand, how we can help you in achieving your CRM goals.