As competition rises, every business continues to improve sales efficiency and productivity. Hence, as CRM software has hit the market, companies are already hiring dynamics 365 developers to ensure smooth CRM integration.
What do you ask when hiring Dynamics 365 developers?
Hiring the right dynamics 365 developers is an important task that requires you to have knowledge of software development. Of course, this would be an expensive, and probably time consuming. However, it may not get you the results that you require. Therefore, we have decided to save you from the trouble.
Below are the Top 10 questions to ask when interviewing Dynamics 365 Developers with the expected answers.
Copy Infographic
The developer's response should be around the answers provided below.
Explain Plug-ins?
Plug-ins are additional customized software that provides other functionality, offer new options, and modify Microsoft Dynamics CRM. Plug-ins are essential for integrating Microsoft Dynamics CRM with Microsoft Dynamics CRM online to provide additional functionality.
Describe a Workflow?
The workflow options enable you to automate specific business processes and procedures. In a workflow, one party must follow the rules of the other one. This should be mentioned in his answer.
Differentiate between Dialog box and Workflow?
Dialogs requires user input while Workflow does not require user input for compilation. Dialog includes synchronous processes running in foreground, while Workflow is an asynchronous process running in the background.
What does an Email router in Microsoft Dynamics CRM do?
In MS CRM, an Email router is the software component that interfaces between your organization's messaging system and the Microsoft Dynamics CRM deployment.
What is the Metadata service of MS CRM used for?
The metadata service in Microsoft Dynamics CRM is used to store information about the attribute of a data, and the data itself. Examples of such information include background attribute, the data type of attribute, platform name, display name, etc
How do you join two tables using Query Expression?
By using the Linked entity, this way, you can minimize the number of SWS calls made in the database. In code review sessions, the Linked-entity concept is suggested as an option of reducing the number of Microsoft CRM web-service.
What are the tools you use for CRM development?
The most likely answer would be CRM Developer toolkit, XrmToolkit, Ribbon Workbench, Plug-in Registration
What is the function of the Discovery Services?
Microsoft Dynamics CRM is located on multiple servers, and each one is dedicated to different organizations. The discovery services functions reduce errors.
What are the industries that you possess knowledge and experience?
Different Dynamics solutions were designed to be more appropriate for specific industries. Therefore, developers can possess a wide range of experience in multiple industries or focused on just one. Depending on the nature of a business and company, it can go ahead to choose the developer that most suits it.
In simple terms describe cloud computing?
The answer to this question can be as varied as possible. Get a feel of the developer, the more you understand from his speech, the better the understanding he has about his work.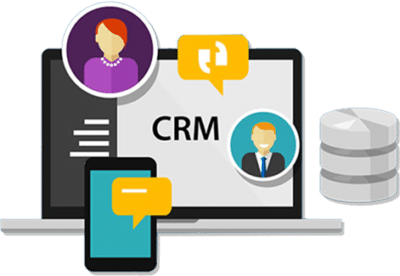 Cynoteck Technology is a leading expert on Microsoft Dynamics 365 and we provide an array of Dynamics 365 Consulting Services to all size of businesses. Get in touch with us for latest updates on Dynamics 365.