Technology is one of the most exciting sectors in the economy. We are fortunate to be alive at this time. Experts continue to report that the rate of growth of human technology continues to increase, meaning our technology itself is growing at an unprecedented geometric rate. With every passing year, what used to be considered fiction gradually becomes commonplace.
Currently, Artificial Intelligence (AI) is among the most exciting technology with a very expansive range of integration and application. 2019 saw Customer Relationship Management (CRM) software transform the business and industrial world with massive effects. CRM software became readily available and affordable to companies of different scales and levels of operation.
CRM software was applied to marketing strategies, helping small businesses to push old and new product campaigns successfully and effectively. CRM software was used to optimize and develop efficient workflows. Atomization tools were combined with machine learning (ML) to generate highly human-like virtual assistants.
As we begin 2020, we keep our minds open and expectations high to see more developments and newer possibilities in even more sectors, especially medicine, education, and social services. Below are Top 10 CRM products to watch out for in the new year.
Salesforce
Salesforce is a software (SaaS) that provides cloud computing service and it specializes on customer relationship management (CRM). Through its services, businesses now use the cloud technology to create better connection with their customers, partners and prospects. Salesforce has grown to become one of the most successful platforms for customer success. It helps to track the activities of consumers, market company's products, and so on.
Also, Salesforce makes it possible for companies to track (in real time) analytics, customers complaints and other functions with convenience of cloud storage.
MS Dynamics 365
Microsoft created the Dynamics 365 to ensure that organizations get the flexible and customizable solution they seek for their business. It ensures that a business can meet its specific needs. Dynamics 365 is a powerful tool that makes it possible for companies to create powerful integrated solutions as well as form a formidable connection with its customers.
Freshsales CRM
Freshsales provides very affordable software for businesses and business owners. The distributors hope to provide AI tools and features and easily affordable rates for everyone interested. Freshsales comes equipped with innovative and creative solutions for several tasks, such as communication and data sharing.
One exciting feature is the Softphone, and it integrates email, lead scoring, and workflow automation and optimization. Freshsales also has modules for integrating marketing options and add-ons. Freshsales operates a flexible payment plan, allowing businesses to choose an affordable plan and the combination of features that provide the most appropriate solution for them.
Businesses can pay as low as $12/month/user. The basic product comes with lead scoring and ranking tools, contact and account, managements, automated tracking, and workflow optimization, SMS and email integration, and API access. Higher product plans offer more features, including bulk emails, multiple sequences, automated workflow processes, team and project management, multiple sales pipelines, smart search, advanced forms, and reports. At enterprise-level, you get advanced CRM customization, auto-profiles, smart forms, project tracking, sales and communication logs, and IP whitelisting.
Overall you get to enjoy a powerful tool in a simple environment that is easy to learn and introduce into your business procedures.
Insightly
Just like the CRM above, Insightly provides a powerful platform for leveraging CRM features and options. Insightly is focused on project tracking and management, including sales pipelines, track employee performance, market evaluation, live data sharing, optimized work schedule, smart reports, and more.
Insightly can manage contact information both on the phone and social networks, combined with bulk email support. Insightly can be synchronized for mobile and desktop access and allows integration with other platforms and add-on.
The free product plan provides essential features that are not too limited. At $29 per month per user, you can get competitive tools while $99 you get the full package.
Nimble
Nimble is more optimized for small businesses and startups that want to leverage social platforms. Nimble provides a simple, creative, and user-friendly interface for facilitating communication operations and online customer relationship management. On Nimble you can manage multiple conversations on a single platform, including emails, Twitter, Instagram, and Facebook. Advanced search options ensure that you can extract relevant information from your customer database, sort contact lists, and discover relevant files as when needed.
For as low as $19 per month (on an annual basis), you can get access to advanced task management, sales, and marketing tools. Nimble also integrates well with popular third-party platforms and operating systems.
HubSpot
Hubspot provides an innovative pricing plan that is unique to its brand. First, you can get the core CRM module for free, and then you begin to pay for every extra add-on and feature that you use. This pricing model is quite profitable for small startups and businesses since most people are just starting to understand the power of CRMs and how to leverage them for enhancing business productivity and profitability.
Business owners can get access to the free CRM core and learn how to navigate the virtual world and all the tools it provides, as confidence and expertise grows a business owner can add features and modules as they become affordable and required.
You gain access to reporting tools, build a smart database, email and phone log, lead ranking and tracking, project tracking, and management.
Copy Infographic
Apptivo
Apptivo provides a balanced CRM that provides contact managing tools, schedule optimization, communications and file sharing solutions, financial management tools, invoicing, inventory tracking, and project management. Although Apptivo is limited to three users max, it provides lots of options for its free plan.
Premium plan (at $8) offers extras features such as bulk email, e-commerce integration, standalone business apps, and Google Drive, Calendar, Tasks, PayPal and Dropbox integration. The maximum plan is valued at $20 and provides more robust options and tools.
Zoho CRM
Zoho CRM is built to offer flexibility in both pricing plans and features. Among the available options are lead tracking, contact management, social media integration, tasks, marketing and sales automation, and smart web forms. Zoho comes in mobile and desktop versions that can be synchronized to ensure live data transfer and on-the-go productivity.
You get extensive records and log management for voice notes, calendars, customer visits, calls, and maps. The free plan is pretty skeletal, and you would require $12 – $20 to access the different plans available.
Base CRM
Base CRM provides a pretty regular fair, bringing additional options to users who like to explore. You get a 14-day trial period, training tools, and webinars to help you learn the interface. The Base CRM interface is attractive and user-friendly on a lightweight mobile app. As with the previous CRM, you need to pay to get anything substantial. The pricing is also higher than what is available on other accounts.
Less Annoying CRM
If you think the name of this CRM software promises a product that is focused on UX ideals and providing experience in simplicity, you are right. Less Annoying has affordable pricing geared towards small businesses and an interface that is designed for novice CRM users. For as low as $10 per user per month, you get access to most of the popular features available on other CRMs.
Conclusion:
There are so many options available in the market to choose as per your business need to integrate CRM that can boost sales and increase revenue. If you are new and not sure which CRM product will be best for your business, you can contact us and our team of expert can help you, as we are successfully providing CRM solution from more than a decade.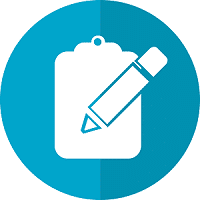 Do you want to implement a CRM system within your organization? Connect with our CRM Experts today!