Your organization might need a CRM consultant to choose and implement the right CRM (Customer Relationship Management) solution for your business. They can comprehend requirement & implement a CRM for your business. There are various numbers of CRM advisers accessible, who have numerous years of experience in customer relationship management systems and know the best ways to enhance business growth.
Hiring a CRM consultant is a good decision for any business whether it is a small or a major one as it helps to avoid wastage of time, cash and efforts.A CRM specialist can give assistance to any business that experience difficulty with customer relationship or customer service management and they don't know how to handle it.
The right CRM expert can analyze your requirements and provide you with best solutions for your business.
Before choosing or hiring the CRM consultants, you need to focus on the following points:-
The right abilities & knowledge as the key points to hiring a CRM consultant:
CRM Consultants must have skills that you are searching for in implementing or configuration the CRM for your business. Some CRM specialist may have more specialized skills, some have better business work process comprehension, some are better trainers or some may share your business vision or comprehend your corporate culture superior to any other thing. Not all abilities may be required for your project.
Consider Your Business Strategic Planning:
Know your implementation or upgrade, installation, objectives of your business, alignment between CRM software and CRM Strategy and the financial cost which you plan to allocate in counseling.
Focus on the fact that greater is not generally better when hiring a CRM consultant:
For your business, if an expert appears like a good fit, consider small operations. Simply because a consultant charges premium cost it doesn't mean it offers great services.
Cynoteck has been awarded as one of the Top 20 CRM Providers by the ERP Magazine. We have a team of expert CRM consultants, who have wide experience in offering services for implementation and configuration of a CRM (For small and large scale business).
Our experts help you to generate more sales lead.
Provides better sales lead management through the business cycle.
Offers best customer service management services.
Stay in contact with your clients to build customer loyalty.
Increase client retention by offering the right products at the correct time to the right clients to coordinate their needs and desires. At Cynoteck, our expert CRM consultants are more than delighted to discuss your CRM plans. Consult Cynoteck for an array of best CRM solutions, and a commitment to service excellence. In case, you are having a customer sales cycle to be managed automatically, then this is the optimum time to get sales automated via MS Dynamics CRM. Learn more about MS Dynamics CRM role for your business and get the answer to your questions on this, don't hesitate to contact our subject matter expert consultant by clicking on the side link. We'd be happy to help.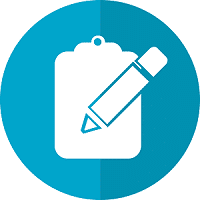 Do you want to implement a CRM system within your organization? Connect with our CRM Experts today!