Microsoft Dynamics 365 CRM is an integral part of any company and is commonly used. Due to the extensive demand for CRM platforms, the market is full of many alternatives. SalesForce is one of these alternatives and is in high demand as well. While both are similar in theory, there are few key differences between these CRM giants.
For a company, customer relationship management acts as a cornerstone that helps in the effectiveness of its operations and enables a better understanding of the needs of the customers.
Not all CRM systems are created equally and this leaves companies with a question, which system actually makes the most sense in their technology, budget & staffing environments?
Since there are many companies entering the market place with different prices and capabilities it is important to understand which CRM system suits your companies respective needs. In this article we will discuss the two major players mentioned earlier: Microsoft Dynamics CRM and Salesforce.
Both of these CRM systems co-dominate the market and are constantly coming up with new releases to create differentiating factors between them in an arms race type of situation. This has lead to high quality offerings from both systems.
Staffing
Generally with Salesforce, one doesn't require any technical background, as it is built with a user-friendly interface. While it is not hard to use, it can be slow to learn as it involves a lot of different aspects and is quite extensive. A highly dedicated administrator can take great advantages of it and can even enhance its use in multiple departments through a "clicks not code" function. This aspect of Salesforce permits you to make changes without the knowledge of a developer.
Microsoft Dynamics CRM is similar in that you do not require a technical background to work with it. It used to be the case that while configuration by an administrator was possible, it was more labour intensive and coding was required to perform even a simple task such as creating a workflow. Currently it has become much easier to use and coding knowledge is not necessary for all aspects. In Salesforce ironically, an admin or developer costs much higher as compared to a Dynamics CRM resource. This price can vary based on the development features of both the softwares.
Available Resources
A large online community for Salesforce has been established. Its app store expands to its Sales Success Community, where multiple independent blogs & YouTube channels are updated at regular intervals. The app store alone has a number of add-on applications that are necessary for the improvement of the platform for the specific industry needs.
Microsoft Dynamics is comparable as it has a YouTube channel full of informative videos and many independent blogs also exist providing support and information. They also provide support through their website where you can directly talk to an employee. A Microsoft Dynamics forum hosted my Microsoft also exists creating a sense of community for all the users. The AppSource store also provides extensions for platform improvement.
New Releases
Salesforce, comes up with improvements and new features at regular intervals. Up to three times a year they announce greater advancements. It is attentive when a question is posted on its community, where new ideas are posted and voted by the users. Microsoft Dynamics, releases are not as regular, but a lot is included in each release.
This being said, there are reasons for which it is recommended to buy Microsoft: The coding language used is a familiar one and companies can also bring the systems on to the premises rather than keeping the customer data on the cloud which is not always as secure. They can also have the option of using the cloud if it suits their business needs best.
If you want your employees to keep their focus on other projects and your data should remain in the cloud only, then Salesforce is strongly recommended. It is always looking forward for ways of improvement at both front and back ends. Microsoft Dynamics can be more customizable to a businesses specific needs and so it is recommended for larger businesses and complex companies. Recently Microsoft has come up with certain improvements and have allowed Salesforce to work on Microsoft 365 platform, allowing a competitive edge.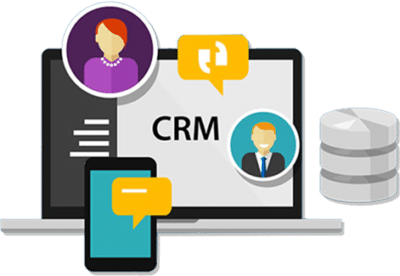 Cynoteck Technology is a leading expert on Microsoft Dynamics 365 and we provide an array of Dynamics 365 Consulting Services to all size of businesses. Get in touch with us for latest updates on Dynamics 365.