Just when you think all's well in the world of CRM, you come across some interesting truths. In this case, a recent report titled 'The CRM Barometer,' published by marketing technology firm Wiraya found that around 60% of companies in the UK were grouping Customer Relationship Management and marketing within the same budget.
The study also found that only 34% of companies possessed integrated CRM systems while 54% were planning to expand the budget in the upcoming year.
35% of the surveyed businesses did not have a clear plan or processes when it came to working with CRM systems. One-Fifth of the businesses, on the other hand, did not follow the systems that they implemented.
Senior leadership and CRM
21% of businesses were found to prioritize existing customers this year, which seemed very promising. Also, in 9 out of 10 companies, the customer's voice was represented among the top management. In fact, 69% of customer experience leaders among these businesses possessed the authority to implement changes that enhanced the customer experience.
As for what businesses considered as "exceptional" customer service, engaging in two-way conversation was ranked as the second most important. However, 18% of businesses stated that a lack of modern technological tools was one of the key reasons behind why they failed to meet customer experience goals.
According to Sam Madden, the Director of Wiraya's UK unit, getting management to play the role of the customer was one way to overcome this challenge. He suggested that customer service and CRM teams get executives to enroll for the service and experience the need for a CRM-based approach themselves.
Measuring performance
As businesses become more data-driven, it has become increasingly important for them to measure their efforts. Measurement is necessary to determine the value of their strategies and also, to fix issues immediately upon identification.
Among the surveyed businesses, 49% ranked customer satisfaction as a Key Performance Indicator (KPI) while 35% ranked customer renewals as an ideal KPI. This was exclusively in regard to measuring results when working with existing customers.
However, the best performing companies looked at KPIs that were directly connected to revenue, such as churn rate, customer lifetime value, and ROI. Among the surveyed businesses, 39% referred to customer lifetime value and ROI while 22% looked at churn rate.
In other words, to get the top management to accept the CRM-approach, it is necessary to construct a business case that highlights CRM's impact on revenue.
The 3 categories of a CRM-approach
When companies work with CRM, they can be split into 3 categories. The first is traditional. Among the surveyed businesses, 34% fell under this category. They worked with CRM on a continuous basis, without developing a plan or a process. They also have no CRM managers to guide them.
The second category is 'ambitious.' 27% of the surveyed companies fell under this category. These are companies with CRM leaders, plans, and processes. They intend to continue investing in technology in the future, irrespective of how the budget is designed. In other words, even if the budget is focused on marketing as a whole, these companies will not hesitate to invest in the right tools.
The third and final category is the ad-hoc category. Around 17% of the surveyed businesses fell within this category. These companies follow a spontaneous approach to CRM. In other words, they see CRM as something to be relied on only when there is a need. They have no CRM managers or leaders to guide them. They also do not have an organizational structure to rely upon.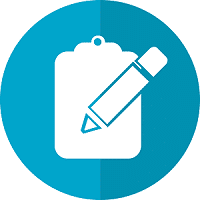 Do you want to implement a CRM system within your organization? Connect with our CRM Experts today!