For those who might not know, Dynamics 365 recently received a couple of updates. In this blog, we're going to look at what are the latest features you can expect with Dynamics 365 and what these updates can do for your business.
AI & ML
Dynamics 365's latest update includes a fair bit of artificial intelligence (AI) and machine learning (ML) this time. This includes everything from chatbot agents to virtual assistants. For instance, customer service situations will see a greater and smarter level of interaction with a virtual agent that's powered by Microsoft's AI technologies.
The idea is to allow for the creation of useful conversations that AI agents can then collect and hand over to a customer service team when and if necessary. According to Corporate VP, Steve Guggenheimer, Microsoft's objective is to boost the level of satisfaction across areas where customer engagement occurs and also among internal support teams, who will now have the ability to work more efficiently and produce improved results.
The virtual agents are provided with suggestions in real-time when dealing with customers and in return, the real-time feedback allows the agents to learn and become efficient.
In fact, Microsoft already uses an earlier version of the AI. This particular version is believed to currently support well over 600,000 support sessions as of now. The same technology also powers the Department of Human Services in Australia, HP's self-service customer service experiences, and Macy's.
ML allows the CRM software to provide better data analytics as well as to interpret the data into meaningful conclusions. These conclusions are often predictions for future outcomes and events which can allow the CRM to suggest ways to improve your business model.
Modular Applications
Dynamics will also carry modular applications for human resources. These apps are aimed at companies and businesses that don't want to lose their current human management resources in favor of a comprehensive CRM solution such as Dynamics 365.
To be more specific, there are two new modular applications that will be launched as part of the Dynamics 365 for Talent offering. The applications are expected to be lightweight and are focused on allowing businesses to get their operations running in no time, irrespective of the type of back-end data that is available.
Extensibility Enhancements
PowerBI, Flow, and PowerApps can also expect a few enhancements. These enhancements allow businesses to lengthen datasets in both, the no-code or low-code. Additionally, they will aid in automating other business processes.
Alysa Taylor, GM for Microsoft's Business Application and Industry has said the objective here is to allow businesses to transform their business lines in order to meet their customer demands. This can include anything from customer service to the proper troubleshooting of problems on the field.
On the whole, it is about updating various lines of business to meet the demands of the modern market.
Future Updates
There are more interesting updates that are headed for Dynamics 365 in 2020 and beyond. For example, the company plans to have a release wave 1 in which certain features such as updates to the Sales Insight feature. Release wave 2 will bring even more for example a complete upgrade of the Power Platform.
Microsoft is dedicated to the idea of business process automation and we will be seeing features that facilitate this as well. For instance, we can expect to see even more integration between Flow, PowerApps, and Office 365, which will make it possible for businesses to create automated workflows between these platforms. There will also be a greater focus on creating solutions for each business line in order to offer specific capabilities.
In mid-2018 Microsoft announced that the way businesses subscribe to or purchase Dynamics 365 will also undergo changes. This change is said to be inspired by Microsoft's understanding of how cloud computing has altered the way businesses purchase software for the enterprise. This huge change simply shows Microsofts commitment to keeping up their competitive edge and is predictive of more great advances to come.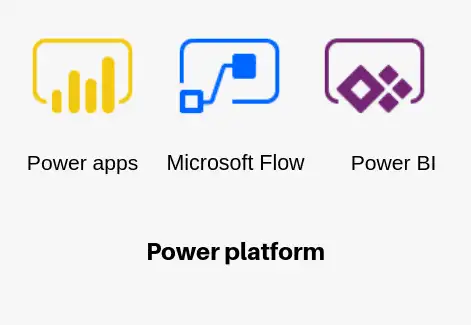 Still, have a question? You are free to contact me or other experts in our team to showcase the real power of PowerApps to you.