Back in the early nineties, CRM was quite a big deal. Why wouldn't it be? It certainly offered something that businesses craved. Here was a solution that combined scientific analysis with marketing intelligence to help businesses make smarter marketing investments and boost ROI.
Needless to say, this allowed CRM to acquire plenty of traction in the initial stages. Response rates were off the charts and CEOs finally started to realize what marketing was – a revenue-generating process that had to be improved on a periodic basis.
All Good Things Come to an End
It didn't take very long for us to enter the next phase of CRM. The age of targeting, re-targeting, and analytics was finally here. Opportunities were infinite and the general assumption was that more data meant everything.
Well, that wasn't completely true. Now, cloud-based marketing tools have definitely taken CRM to a whole new level. There's no denying that. But, these tools have led to problems as well, the chief of them being the creation and spread of contrasting data sources. Though CRM solutions are super effective at automating tasks and streamlining workflows, they were clearly not built to manage data, especially the kind of data that is found in unapproved data files such as websites, small databases, and spreadsheets.
The CMO Was Right, But Not Completely
Now, the average Chief Marketing Officer (CMO) wasn't wrong. CRM solutions, combined with cloud-based tools, were definitely a boon to the marketing team. It became much easier to generate high-value leads, boost transparency, and establish efficient closed-loop sales processes.
But, what the average CMO did not predict was the issue of data duplication. Every time any department within an organization set up a new database to support various functions such as e-commerce or customer service, it led to the creation of duplicate data.
There's Hope
Over the past couple of years, data duplication rates have only gone up. To combat the problem, leading marketers have begun to depend on a solution called MDM or Master Data Management.
MDM is believed to help clear duplicates and provide a single customer view. This single customer view isn't limited to just CRM systems, but is applicable to the entire data spectrum, with sanctioned data on one end and unsanctioned data on the other. CMOs are gradually realizing that they need a solution that can manage data variation and basically carry out some cleaning. To put it simply, what they need is an MDM solution that can make their CRM systems more effective than they are currently.
[blockquote]Lack of an MDM solution can lead to about 25% drop in revenue gain for enterprises [/blockquote]
Bill O'Kane, research director from Gartner, believes that Master Data Management plays a key role in building customer relationship management processes that are optimal. He also points out that businesses that avoid incorporating MDM into their respective CRM solutions will have to suffer problematic results that drive customers away. In fact, he even predicts that this will lead to a 25% drop in revenue gains.
Companies today are moving towards an integrated customer experience approach, which is based on having a clear view of the customer's relationship with the company and the various interactions that occur during his/her journey as a customer. In other words, businesses are adopting a 360-degree view of the customer. This means that all data related to the customer, and also the product or service, has to be consolidated. Data silos cannot exist anymore.
The consolidated data must be verified and duplicates must be eliminated. At the same time, only the best values from all data sources must be selected for each master data attribute. When this is carried out, a single, accurate version of the facts, for the master data, is created.
After which, the master data can be integrated, in many ways, with the leftover data elements that are necessary for interactions and transactions in the operational systems.
MDM basically enables businesses to manage their data better instead of replacing entire systems, which cost millions of dollars to install in the first place.
In conclusion, as CRM begins to grow in significance, it is necessary for CMOs to start looking at how their respective organizations handle data. There is much to be lost. So, this particular responsibility falls into the hands of the CMO.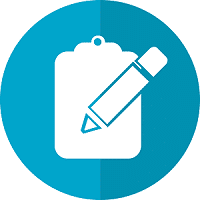 Do you want to implement a CRM system within your organization? Connect with our CRM Experts today!