As competition grows in the business world, there are tools that all companies, including startups, need in order to stay ahead of the race. The CRM or Customer Relationship Management System is one such tool. CRM, in combination with mobile technology, has allowed businesses, especially the smaller ones, to meet even their most challenging goals without blowing the budget.
In other words, if you are a new business, you cannot take another step without investing in a CRM solution. In this case, we are specifically referring to mobile CRM.
Mobile CRM is the SME's most effective tools because it is highly efficient. It offers access to data right at one's fingertips and this access can be provided at any time and at any location. More importantly, mobile CRM has the unique ability to capture data straight from mobile devices. lets have a look at the Growing significance of Mobile CRM.
Why Mobile CRM?
Copy Infographic
Mobile CRM systems are significant for one particular reason – we live in an era where mobile devices are far more prevalent than PCs. They clearly outnumber the number of desktop devices that are out there and if that wasn't enough, we are only going to see more mobile devices making it into the hands of customers.



Statistics tell us that there are currently over 300 million mobile devices. Plus, mobile devices are almost as efficient and powerful as the average PC. So, it's possible for a sales executive to meet his targets using a device that's no bigger than his/her palm.
Mobile CRM tools can offer functions such as lead management while the sales professional is on the move. This is beneficial for SMEs that are focused on rapid growth. Rapid growth obviously requires constant management and communication, which is more than possible with a mobile CRM solution.
Then, there's also the whole coordination things. Mobile CRM solutions allow team members to stay updated on what the rest of the team has been up to. Not only does this allows them to stay updated, but, it also cuts down on the time and effort that would be spent otherwise. This level of real-time coordination allows sales teams to move in with the next big step without having to think too much
And, as we stated earlier, mobile CRM tools can extract data straight from mobiles devices. This enables sales professionals to have data on their hands almost instantly. They can manage all the paperwork such as order forms, quotes, and agreements using their mobile devices.
This level of flexibility eliminates the need for employees to rush into the office on a weekend or at other inconvenient hours. They just have to load the CRM tool and manage the various tasks that are at hand. This saves time for your employees, your business and more importantly, your customers.
Sales reps can also use mobile CRM tools to keep a track of communications and other records from anywhere on the globe. The data can allow them to prepare for meetings or client presentations while also updating them on what's been happening on a more current level. This ensures higher accuracy in terms of what the sales professional or team is aware of.
In Conclusion
These are just a handful of reasons why mobile CRM is starting to take over the scene. As time passes, mobile CRM tools will only grow more in their significance. They are necessary tools that must be added to an SMEs arsenal of weapons.
Their low-cost and ever-improving appeal, in combination with more powerful tools such as SaaS, makes mobile CRM tools something that cannot be taken lightly.
So, if you are a new business and planning to invest in mobile CRM than get in touch with us. We counted to be the Resco Mobile premium partner in Asia and provide comprehensive mobile CRM solutions. We are offering inventive and creative Mobile CRM Customization and implementations to varied customers globally.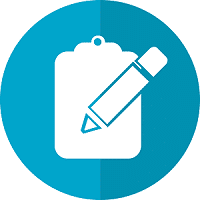 Do you want to implement a CRM system within your organization? Connect with our CRM Experts today!