This article is published as content work from financesonline.com
Business-to-business (B2B) eCommerce enables you to sell your products on the web, but it also offers a wide range of other advantages to your company. Your distributors, dealers, and customers can view both their offline and online orders in a single place, manage their budgets and orders, take a look at the pricing, and benefit from current promotions on your eCommerce website. Nowadays, you can easily find a suitable eCommerce software solution for your company's needs by comparing reviews and rankings on any business-to-business directory for SaaS solutions. An eCommerce website can make a huge difference to both seasoned sales experts as well as newbies to the business, so before you start using one it makes sense that you first know what exactly such a solution can give you. In this article, we detail the main benefits your company can gain by operating a B2B eCommerce web portal and we also discuss several less-known advantages that may be easy to miss at first glance.
Key Benefits of B2B eCommerce:
Scalability
Your company will be able to grow easily and scale to meet customer needs and market demand by making use of the sales channels offered by the eCommerce website. Plus, you can target newer market segments to boost your customer base.
Enhanced Efficiency
You can seamlessly integrate the eCommerce software with the other business systems you use to boost efficiency. This will enable customers to order on the website easily, your customer support agents can focus on the actual work instead of merely taking orders, and you don't have to re-enter data in silo systems. This can help to eliminate errors, improve shipping speed, and boost order throughput.
Attract More Customers
You can offer catalog pages on your eCommerce site to reach more customers. The future of shopping is definitely online and you should ensure you don't miss out on the party. B2B buyers are able to get excellent prices online, and product makers and distributors can index their site's public pages to find more visitors and turn them into buying customers. If you have a private catalog, you can target marketing content at specific audiences to grab their attention and patronage.
Greater Brand Awareness
You can use the website to boost your brand's visibility among consumers. Use search engine optimization (SEO) techniques to ensure your website's pages show up favorably on major search engines so that consumers get to read about your products and buy them easily.
Enhanced Sales
Besides reaching more customers, eCommerce enables you to sell more effectively by using a recommendation program and providing useful and specific suggestions to buyers on the website. This will stimulate them to purchase similar items as well as those with more functionality.
Useful Analytics
A good B2B eCommerce software program offers insightful analytics features that you can use to measure and analyze customer engagement, sales effectiveness, inventory turns, product mix, and the success of your marketing campaigns. You can make use of Google Analytics and similar products for eCommerce tracking and also integrate the analytics functionality with your other systems to get valuable data and actionable insights.
Improved Customer Experience
You can learn from Amazon.com on how to provide a great eCommerce experience. Today's online buyers expect the same high-quality experience from all shopping websites. Make sure your eCommerce website has interactive functionality, rich content, and intuitive design to make the shopping experience pleasant and easy for consumers.
Better Customer Service
You can use eCommerce to improve your customer support initiatives. On your eCommerce site, you can offer a self-serve portal that shows important account, order, and tracking details. Plus, you can integrate the site with your company's enterprise resource planning (ERP) solution so that it displays products, pricing, and services that are specific to visitors and customers.
Copy Infographic
Enhanced Sales Engagement
An eCommerce website can also help the efforts of your sales team. The portal can help team members view customer orders and history even in the field. This is a big advantage offered only by cloud-based eCommerce software.
Multi-site Functionality
A good B2B eCommerce solution can help you launch and operate co-branded and channel-specific eCommerce sites. This functionality enables you to operate microsites or co-branded sites for your important clients or distributors. Plus, you can operate sites for specific international markets by providing content in their particular language and currency.
Reduced Costs
Besides boosting sales, eCommerce can help you reduce operational expenses. You can take your customer support, client info, order entry and other business aspects online. Plus, you can automate and streamline these and other processes to make them more efficient and eliminate unnecessary costs.
Get Favorable Customer Reviews
By ensuring you provide an excellent online shopping experience, you can convert customers into returning buyers. They will be motivated to provide favorable reviews of your product and website which can enhance trust among readers and new customers. Thus, positive reviews can prove to be more valuable and insightful compared to promotional text bandied out by a wholesaler or manufacturer. Your customers can turn into evangelists for your cause by sharing their good experience with others. Surveys show that positive reviews can help to boost sales by a considerable percentage.
24/7 Selling
A B2B eCommerce website can help you sell your product round the clock in new markets. Your sales efforts will not be constrained by the time and geographical limitations of your sales team. You can penetrate even international markets and get worldwide buyers by equipping your website with the functionality required for global selling.
More Valuable Data
As mentioned earlier, you can integrate your eCommerce software with your ERP solution to generate more valuable and insightful data for your marketing and sales teams. This integration can help you calculate detailed sales and client stats. You can easily get data on order totals, discounts, and profit percentages. Plus, you can use consumer data to segment prospects and launch more targeted and effective marketing campaigns.
Lesser-Known Benefits of B2B eCommerce:
Besides the above-mentioned obvious advantages, there are also a few relatively obscure yet equally important benefits of B2B eCommerce that you can use to enhance your sales initiatives:
Insights into Customer Behavior
A shopping cart software solution provides only limited info on the preferences of buyers. On the other hand, a good quality B2B eCommerce platform allows you to track and report on consumer preferences by using criteria such as popular categories, favorites lists, and more. This info enables you to spot trends and forecast sales.
Update Your Website in Real Time
Normal catalog portals need plenty of effort to update even a single product. However, a quality B2B eCommerce solution allows you to easily and quickly update prices and add new brands and specific items. Plus, the system also helps you to communicate these updates instantly to buyers.
Offer Greater Variety
Online shoppers like a wide variety of choices so it doesn't make sense to be loyal only to a specific brand or product. A great advantage of an adaptable eCommerce platform is it integrates product info from manufacturers and wholesalers which enables you offer a greater range of brands and products to your online visitors and shoppers.
You Can Adapt To Customer Needs
This point adds to the previous one. By integrating product data from makers and wholesalers you would be able to cater to specific demands and requests. If a customer wants to buy a specific product, you can add it to your website's catalog quickly, so that they don't need to visit another website to buy the item.
Bottom Line
We hope this detailed article has informed you adequately on the main benefits of B2B eCommerce for businesses. Feel free to share your experiences in B2B selling with us in the comments and provide us details about the specific gains your business has obtained from the initiative.
Here's the bio of Alex Hillsberg, the author of this article
"Chief editor of review team at Finances Online Alex Hillsberg is an expert in the area of B2B and SaaS related products. He has worked for several B2B startups in the past and gathered a lot of first-hand knowledge about the industry during that time."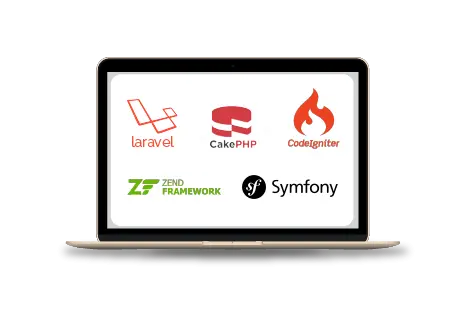 Are you looking for a reliable web development company? Our highly skilled web developers enables us to deliver result oriented web development services. Contact our team to understand, how we can help you in achieving your business goals.