It would be a dream come true for a customer-centric company to have some sort of magic crystal ball that can predict the real changes in the behaviour of the customer and their expectations. Unfortunately, it is unpredictable when, how and where these changes are going to take place.
What is Social Media CRM?
Areas where businesses witness continuous innovation are sales, marketing and customer service, in order to get a bigger piece of the pie. CRM has evolved as a perfect solution for driving customers with the help of social media, analytical and mobile integration. Social Media CRM, has now become smarter than ever.
It is a bridge by which, businesses remain in touch with the customers and prospects by following them. Even, listening to their conversations either over social media or engaging them in real time without leaving CRM. This perfect fusion with the media is known as social media CRM.
Thus social CRM is no less than a magic crystal ball for the Sales and marketing teams in a organization. The major social platforms used to engage customers and prospect leads are LinkedIn, Facebook, Twitter, Instagram etc.
Which are The Popular Social CRM Tools?
In the market, there are large number of Social CRM Tool available, new and old. So, it is quite difficult to keep a track of them all. The list can be little exhaustive, but there are few that are really cool and they are as follows:
Kony Mobile CRM

Radian6

SocialText

Batchbook

Nimble

Mzinga OmniSocial

Yammer/Microsoft Dynamics CRM
What Are Its Applications?
These tools are used greatly in the field of marketing, sales and customer service that further includes:
Social Engagement with Prospects
Social Customer Service
Why It is Important for The Business?
In today's time, 90% of the businesses believe that online business is much more beneficial and it is easy to promote a brand or business online rather that following the traditional promotional techniques. If you apply CRM strategy properly, many benefits can be earned by your business:
Company, by the use of this, will become less dependent on the employees for the management of the social media, if they are on leave.
Management, this will prioritize the social engagement by involving all the relevant employees.
Marketing Teams, they will be able to focus on the competitors and can focus on their footprints by keeping a watch on what and they are sharing.
Business Development team could save the data captured using various social channels. The data can be used across various departments for various analytical and decision making purpose.
Tools such as Microsoft Dynamics CRM social tool help you interact with your customers' right from the CRM directly to various social channels you are using. Scenarios such as
Converting a question posted on a social channel such as Facebook into a support case.

Converting an engagement on a social channel into a lead.

Identifying data patterns to improve customer service and decision making.

Target your sales and marketing efforts based on data analysis.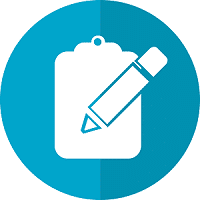 Do you want to implement a CRM system within your organization? Connect with our CRM Experts today!