Shopify and Magento are the most commonly used eCommerce platforms by small and medium-sized businesses alike. These platforms start as free or cheap to use, but as businesses grow they require more features and so both these platforms provide an augmented experience for larger businesses called Shopify Plus and Magento commerce cloud. These upgraded versions of the eCommerce platforms provide companies with more features and better support. In this Shopify plus vs. Magento commerce cloud comparison, we take a look at the features provided by both these platforms and compare the differences so that you can make the most informed choice when looking to expand your online store.
Pricing
First, let's compare the price of using these upgraded platforms since this is what will often be the deciding factor for many people when it comes to picking one platform over the other. The minimum fee to use Shopify Plus is $2000 per month. If a company is making revenue greater than $800,000 per month this fee changes into a revenue-based model of 0.25% of the monthly revenue with a cap at $40,000 per month. This means that the maximum amount Shopify Plus will charge a month is $40,000. For Magento commerce cloud it is a bit cheaper at approximately $1800 per month for companies whose annual revenue falls between $0 – $1 million.
This price goes up with the size of the business in steps of $5 million. This means after the price increase from a company with an annual revenue larger than $1 million, the next price increase will be at revenue greater than $5 million. The maximum price Magento commerce cloud charges is $10,416 per month for a company with annual revenue of $25 – $50 million.
Open Source
If your company has a commitment to being open sourced than Magento commerce cloud is the best option. Shopify Plus does not provide an open source platform. A benefit to the open source code of Magento commerce cloud is that it gives the company more flexibility in terms of changing certain features. This could be useful if your company is selling high risk products, for example vape accessories, and you may need to move platforms or select a new payment provider. Shopify Plus limits how easy changing these things are.
Control
The level of control over the front end and backend is important to the final look, feel, and functionality of an eCommerce platforms store. With Magento the company has full control, for example you can customize the backend of Magento so that it will provide an improved front end experience. This could be needed if your company has a database and business logic system that is kept in a separate backend system and you want to build a custom product configurator. Shopify Plus uses SaaS and offers many templates that a company can pick from which can reduce the amount of time spent on the look of your site and consequently the potential cost of development, but it can also result in a shopping experience that is the exact same as many other Shopify Plus sites.
Use Cases
Shopify Plus focuses on B2C (business to customer) use cases and Magento commerce cloud offers both B2C and B2B (business to business) which can be very beneficial depending on the type of business you are running.
Extensions
Magento
Extensions can greatly help improve a user's shopping experience. Magento commerce cloud offers many more extensions than Shopify Plus, therefore increasing the functionality of the platform. The extensions offered from the Magento commerce cloud are also native to Magento and consequently, they are more easily integrated into the platform. Compare this to the extensions provided by Shopify Plus which are from third parties and tend to be less extensive and more difficult to integrate. It offers third-party extensions as well if you cannot find what your company needs in their native extensions.
Copy Infographic
Scalability
Both eCommerce platforms have scalability and room for your business to grow. Shopify Plus does not support certain features that can be very useful to a company's successful expansion such as order management and complex product catalogs. Magento commerce cloud offers these as well as better integration with various shipping providers and payment processors which can help with scalability.
Magento commerce cloud also offers multi-language and currency support, which is critical to the global expansion of a company, all under a single Magento instance and the associated license. Shopify Plus also offers multiple languages and currencies, but this is at an additional cost since each instance only supports one language and currency forcing a company to buy multiple licenses and manage multiple instances to reach a broader customer base.
Ability to Handle Business Complexity
If your business is complex, for example you may have multiple brands, Magento commerce cloud will be the better option since it can centrally manage your multiple brand sites allowing you more organized control over your businesses. Shopify Plus does not have multi-brand support.
Support
Shopify Plus and Magento commerce cloud both offer 24/7 technical support. It has over 260, 000 developers globally to offer support while Shopify Plus has a more limited team of developers. It also has a community forum where store owners can post and interact. Magento commerce cloud and Shopify Plus also both have partner communities that can aid in many aspects of an online business, but once again Magento commerce cloud has a larger amount of partners available to the business owner.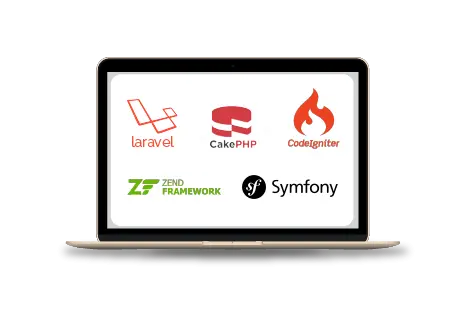 Are you looking for a reliable web development company? Our highly skilled web developers enables us to deliver result oriented web development services. Contact our team to understand, how we can help you in achieving your business goals.