According to studies, more than 90% of consumers across the globe consider customer service to be extremely important. In fact, it's so important that it can determine their loyalty and preference for a brand.
Of course, this isn't to say that product quality or services don't have an influence. They obviously do. But, even if you've got the best product on offer, you still need to provide a good customer experience to ensure that the average customer keeps coming back.
You need to offer an exceptional experience and this requires you to develop a thorough understanding of the customer. Apart from that, you also need to learn how to coordinate engagement via multiple communication platforms.
That's where a Customer Relationship Management System comes in. These systems can make it easier for you offer memorable customer experiences at every touchpoint.
In fact, here are a few specific examples of how CRM can be leveraged towards providing rich customer experiences.

Support Across Multiple Channels
In today's multichannel landscape, it is very important to interact with customers via every channel possible. This includes everything from offline platforms to social media or email. Statistics from a Forrester report cite that 45% of customers in the US will abandon transactions if their queries aren't answered immediately.
So, it's obvious that you need to be able to connect with your customers in every way possible. CRM solutions make this possible by providing multi-channel support. These solutions can also provide you with access to the customer's history, service level agreements, and other details. As a result, you can reduce the time taken to offer resolutions and boost customer satisfaction and loyalty.
Analytics
CRM solutions offer Customer Service Analytics, which can help you develop a better understanding of your conversion metrics and sales channels by providing you with insights on elements such as demographics, characteristics, and the attributes of the customer.
As a result, you gain an ability to identify and even quantify customer sentiment and effectively work towards eliminating churn and boosting the customer's lifetime value.
CRM solutions provide dashboards that function in real time and offer a consolidated view of the complete workload. The customer service data collected by these dashboards allow you to determine which case requires your immediate attention.
The interactive charts on the dashboards offer a visual representation of various operational items. Priority items are immediately highlighted.
Service Portal for Customers
CRM systems allow you to assist customers 24/7 by providing customer portals, which function as user communities. These customer portals can help customers find answers to their questions by providing access to more in-depth information and solutions.
Customers can use these portals to conduct transactions, send out tickets, and even operate their own personal account.
Another aspect of building effective customer experience is rebuilding broken relationships. For this, you need to inform AI-predictions, process automation, and VOC capture.
CRM can aid this by providing knowledge across the length and breadth of the organization. By doing so, it can fix problems, maybe even prevent them.
Engagement & Retention Opportunities
CRM solutions also allow you to work on social engagement, thereby, enabling your marketing, sales, and service teams to develop healthy relationships with consumers. By doing so, you acquire key insights concerning services, products, and your brand.
Apart from that, you also end up driving social activities such as sharing posts etc. You can also engage in social media monitoring functions, which lead to better retention, sales, and interactions.
CRM is the Way
As you can see, CRM can prove to be a very powerful tool in your marketing arsenal. It can help you manage customer relationships effectively and cater to each customer's need in a more intimate manner.
If you are planning to implement a CRM system within your organization to manage customer relationships effectively then Get in touch with Cynoteck Technology. We offer our services in the area of CRM consultation and implementation, and able to implement a CRM system within your organization effectively.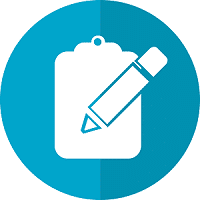 Do you want to implement a CRM system within your organization? Connect with our CRM Experts today!