The buzz is high, and the buzz is loud. Every entrepreneur worth his salt is looking for any advantage available in technology. Customer relations management (CRM) software provides a creative, data-supported solution to make your business efficient. Customer Relationship Management (CRM), a component of ERP, is the latest technological advancement for businesses.
It collects and analyzes data on customers to provide entrepreneurs with insights into the market, initiates creative decisions and plans that would increase service quality and customer satisfaction. CRM software has invaded the real estate business, and real estate CRM has been designed to provide appropriate support to real estate agencies.
If interested to know how real estate companies can leverage CRM , you can refer to our
blogpost.
The different real estate CRM platforms available provide different sets of features for users. Making a choice is based on many factors other than price. Some features may be unnecessary to you while others are a necessity. You may want to avoid technicalities that confuse and leads to error. In this blog, we have compared two popular real estates CRMs, Salesforce for real estate vs. Propertybase based on the ease of use.
Below is the comparison between salesforce vs property base
Copy Infographic
Salesforce CRM
Salesforce CRM is a highly dynamic platform that provides all the usual features along with cloud-based services. Salesforce CRM can function in any industry and market sector. Salesforce is more popular and has far more users than Propertybase. Salesforce provides numerous features that are missing in Propertybase, and Is best known for its customer relationship management(CRM) product.
Propertybase CRM
Propertybase is tailored to the need for real estate industry to serve the purpose of selling, leasing, and managing property. As such, it only features options that are required for real estate transactions. Notable among these options is the property alert which is lacking in Salesforce CRM.
User Ratings
Overall the reviews for both CRM platforms are positive with users reporting high-level satisfaction and versatility. The review of Salesforce vs. Propertybase brings up high scores on various levels, especially user-friendly platforms, search functions, and automation.
There are some negative aspect too using salesforce like real estate agents report difficulty in building new categories and input fields on the Salesforce CRM. They also complain about the call dashboard, which is a bit tricky to use and the configuration of pre-recorded voice mails. Although it has many good qualities, Salesforce can be overwhelming to a new user, especially those who want to close deals faster or work on mobile units.
New agents using Propertybase complained about titles and other input fields that could not be edited. Customer support recommended creating new fields from scratch. There were also complaints about missing search options that are missing or confusing to non-techies. One more major drawback using propertybase is that it does not support mobile version.
To summaries, there is close tie between the two but based on features and functionality, Salesforce has an added advantage over propertybase and therefore do have a large customer base. But if you are entirely looking for real estate industry Propertybase should be the preferred choice.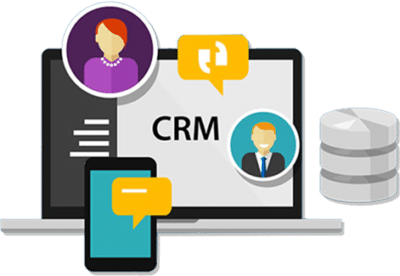 Need to enrich your Salesforce CRM with business focused solutions? Contact our team to understand, how we can help you in achieving your CRM goals.