So, you've been following the latest CRM news, you're likely to have heard about Salesforce's newest feature. It's called Salesforce Distributed Marketing and its purpose is to help marketers sprinkle a little bit of personalization into their corporate marketing campaigns.
More interestingly, the feature isn't just limited to the primary business. Even franchise, local and partner marketers can leverage the tool to make these marketing campaigns more relevant to local audiences.
How It Works
The corporate marketer sets up an automation in the Journey Builder (Salesforce Marketing Cloud). The pathway is anonymous, generic and purposed for a general, large-scale audience. Now, with the Distributed Marketing feature, everybody from local marketers to franchise marketers can join in via a Salesforce Service Cloud or Sales Cloud and add their own dose of context and personalization.
For example, let's say you're a dealership that sends out a series of emails to your customers. Now, not too long ago, these emails would likely have been drafted in a general format so that they remained relevant to every single customer.
Copy Infographic
However, with Distributed Marketing, a local partner can log into Salesforce and identify customers in the list that they're currently targeting or working with. Once these customers are identified, they can modify the campaign to make it more personal and relevant. For instance, the local marketer might be aware of certain details that may not be available to the corporate marketer. These details can now be added at the bottom of the funnel.
The fact that customers prefer personalized and relevant experiences isn't exactly a mystery anymore. They want to email and other marketing collateral to carry their names and connect with them.
Now, personalization has always been a great challenge for businesses with large partner networks. Corporate usually handles most of the campaigns, but there are connections being built beyond the corporate realm that can get ignored, and they often do.
There are sales and marketing teams on the ground developing unique relationships with their customers in a more personal manner. Unfortunately, they lose out by not having access to corporate branding material and other such resources. In the end, the message being sent out fails to be consistent.
Encouraging Compliance
Distributed Marketing is also being seen as a tool that could help corporations promote better compliance across the partner network. By developing the primary campaign and sending it out to their partners, corporations will be able to establish more control over what is being communicated.
Though partners have the ability to personalize the messages, the general framework that determines how the company communicates with its customers does not change.
Other than that, the new feature also enables partners on the ground to get a good view of how large enterprises benefit by using CRM, marketing automation, and other such technological tools. They can learn how interactions between each customer and the business take place.
Similarly, the enterprise can identify how their campaigns are working. For example, a supermarket chain can take a look at engagement analytics to learn that its digital advertising campaign was far more effective than its email campaign in promoting seasonal offers.
The bottom line here is that Salesforce's Distributor Marketing tool will prove to be very beneficial in boosting customer engagement.Currently, the tool is available in the Sales/Community/Service Cloud as Salesforce Lightning components. However, it's a limited pilot version.
The full version will likely come out in February, next year. This will be the same time we'll be made aware of the pricing as well.Distributed Marketing will form a core component of the Salesforce CRM, joining the ranks of tools such as Einstein Account-Based Marketing (ABM) and Salesforce Lead Analytics for Facebook.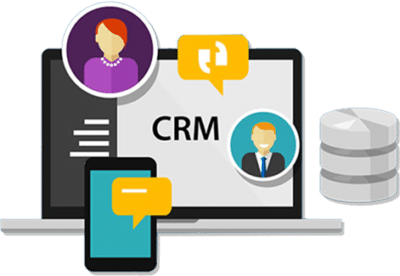 Need to enrich your Salesforce CRM with business focused solutions? Contact our team to understand, how we can help you in achieving your CRM goals.