Welcome to 2020, although it is a new year, CRM software is still set to repeat already established result with businesses and service providers. The decision of which CRM software to use and, consequently, the digitization of your business activities is a serious one. It is not a decision that should be rushed or attempted without adequate knowledge and counsel about the system, its benefits, and potential vagaries.
Nevertheless, if an inappropriate decision had been previously made about the choice of CRM software to use, it may be corrected. Although not easily. There are several CRM software that is available online and on the market. Each of these CRM brands possesses its peculiar strengths and weaknesses. Also, some CRM software is optimized for certain types of industries, the size of the business, and the number of users.
Thus, these types of CRM software would be ill-equipped to deal with problems that occur in a business when they are poorly matched. Some CRM brands are limited in the number of add-on modules that can be added to the core CRM. This puts a limit on one of the most powerful features that are available to CRM platforms, which is the potential to gain new features and functionality through the addition of add-ons.
Also, a CRM may be limited in the level of interoperability and compatibility with other enterprise software platforms. This would affect how well it can be used with other enterprise software through integrations. A CRM software that has low compatibility would bring trouble down the line. That's why it is important to make the right choice the first time.
Salesforce CRM is one of the leading CRM brands in the industry. With less than a handful of competitors who can match its pricing plans, scalability, and available features. Salesforce CRM is also one of the most popular CRM with a growing community of users and a robust customer support platform. Setting up the Salesforce CRM is extremely easy to set up for new users but the same is not the case for users migrating from other CRM platforms. Migrating users have to transfer data that has been accumulated during the use of the previous CRM unto the current Salesforce CRM platform. The process of migrating data is a complex one.
To ensure the safety of your data and certify the continuity of your business services, you will need to employ the services of Salesforce Data Migration experts. Its experts are well trained and are equipped with tested tools and methodologies that ensure that the transfer process is smooth and accurate.
Below are some of the services provided by a Salesforce data migration team.
Functionality Assessment
The migration process must begin with an assessment of the current CRM platform and the Salesforce CRM platform. Discrepancies between the systems must be identified to ensure a successful upgrade and migration of data.
Copy Infographic
Design of Migration Methodology
The migration procedure must be properly outlined to ensure that data transfer is executed systematically. This ensures that no data is left behind during the transfer. The Salesforce data migration team also has to detect and eliminate errors in data that have been transferred. Errors in the data transfer will affect the records and thus the accuracy of the service your business can provide. Errors in the data may also cause you to lose money, customers, opportunities, and uptime.
Cost, Time, and Resource Assessment
The Salesforce data migration team will also assess the amount of time required to properly execute the data transfer. Other requirements in costs, equipment, and manpower would also be determined before the start of the process. This would ensure that your business is aware and prepared to foot the bill in but time and resources. Without adequate preparation, your business risks grave consequences and possible migration failure.
Quality Assessment
After the migration process is complete, the Salesforce data migration team must carry out a series of tests that ensure that the process was executed properly. Each business has a unique combination of needs, challenges, resources, and size. Each one of these factors has certain requirements that it puts on the CRM and thus the CRM data migration process. Thus, the process of data migration for each business is unique and requires unique tests to ensure accuracy and success.
Benefits of a Successful Migration
While employing the services of a Salesforce data migration team will come with its costs and requirements, it also offers several benefits that would be unavailable otherwise. Below are some of the benefits.
Quality Assurance: the first and most important benefit is that the services provided can be easily tested and received with confidence. If you use anything other than an expert, you risk harboring errors and bugs that will cause trouble down the line.
Customer Support: the migration team is a dedicated team equipped with tools and experience. They can guide you along the process and help smooth out any wrinkles that creep up afterward. The migration team will also provide your employees with hands-on training and support as they learn to use Salesforce intuitive interface.
Proper Planning and Execution: with a Salesforce data migration team, you get access to complete assessment and planning report. This report will help determine when and how the migration process would take place. It would also help you prepare your team and employees for the migration process.
Efficient Resource Utilization: every experienced business owner understands that resources are limited and efficiency is the best way to reduce costs and enhance profit. This is the reason why companies outsource certain activities to entities that specialize in them. Using an expert data migration team will ensure that the least possible amount of resources are utilized to gain the highest possible quality of service.
Reduced Downtime: during the migration process, you and your employees would not have access to innovative CRM tools for business and productivity. This means that for a time, the quality of service provides by your business would either diminish or end completely. With an expert team, you can drastically reduce this downtime and make sure that usual business activities are returned as quickly as possible.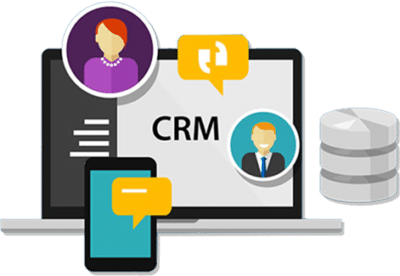 Need to enrich your Salesforce CRM with business focused solutions? Contact our team to understand, how we can help you in achieving your CRM goals.