A salesman is successful once he can consistently make sales. Getting a customer is the aim of every pitch, call, dress, and move. The better a salesperson becomes, the more accessible and more efficient he is at making potential customers accept products at the quoted price. There is a tendency for salespeople to become too focused on the immediate sale that they make sacrifices and leaps to ensure it goes through.
They are so nearsighted that they erroneously act as though one customer can only buy or afford just one product. Once the single sale is made, they start all over again, looking for another customer that would buy only one product. Experienced salespeople, on the other hand, understand the importance of maintaining a relationship with customers that would ensure that keep making additional sales in related products. This is the concept of Upselling.
Upselling is the trade secret of very successful salesmen who have been able to sustain their productivity and outlast dry seasons. Salesmen who depend on selling one product to one customer tend to burn out after a while or when there is an unexpected chain of events. Salesmen who upsell enjoy much better commission, sales rates, a better relationship with customers, higher value to the company, and a better flow in income.
Upselling ensures each effort that is invested in a lead or customers is harvested to the utmost. Every product that a salesperson makes creates opportunities to upsell additional products and develop a relationship of trust and profit. When upselling is not done correctly, it can make the salesperson come across as pushy, forceful, and profit-seeking. Once this happens, a salesperson begins to lose credibility, garner lousy publicity, and lose trust in his community or local market. A proper model can enable you or your salesperson to upsell correctly.
The CPQ (Configure, Price Quote) model is a simple system which salespersons use to engage upselling for making more sales and profit. With CPQ, upselling becomes a smooth, natural, and efficient process. Training salespersons in the CPQ model is a necessity for developing their quality and enhancing Profitability. CPQ stands for Configure-Price-Quote. The CPQ brings numerous benefits to the salesperson and the clients that he serves. The CPQ software even makes the system much more accessible, integrating the process with computer software to provide ease and efficiency found in technology.
Benefits of CPQ
Developing a system: CPQ software ensures the development of an effective method. The CPQ software organizes each product and service into proper categories in a related organized order. This system ensures that upselling is appropriately carried out by the salesman and marketing company. Once a salesman can make a successful sale, the CPQ software automatically suggests related products and services that the customer may be interested in.
The quick and easy access to product information and relevant data makes the salesperson efficient in time and resources. An upsell system enables new salespersons to perform admirably even though the person is unique to the product catalogue. Without the system, sales representatives have a tendency to settle on the list of products that they are conversant with. This tendency means that sales representatives would sell what they like and not what the customer needs.
A CPQ software creates a system that makes the trend for such a pushy or manipulative attitude unrequited. The system will allow the salesperson to sell what the customer needs by providing the required information as at when required.
Easy access to Product Information: the software provides the salesperson with quick and easy access to information about the products (and services) available on the catalogue, its pricing plans, and available quantity. The entrance to information provides the salesperson with several benefits, including quick decision-making, advanced problem solving, efficient allocation of resources, and an enhanced ability to take advantage of every opportunity.
Copy Infographic
With the CPQ software, new salespersons require less time and supervision to learn about the system and the products that are available in it. On the side of the customer, the CPQ software provides transparency and trust for the system since the customer can see the prices and evidence of not being cheated.
Smart Quoting: many customers complain about the amount of time required to get a quote on the products and services that are desired. The salesperson also faces the danger of losing customers due to time wastage and inefficiencies in the system. With the CPQ system, salespersons can get quotes quickly, regardless of the location or time of day. Inaccuracies in price quotes would be eliminated, and the quality of service provided would be increased.
Enhance Quality of Service: with redundancies removed by the CPQ system, the overall quality of service gets increased drastically. Customer and clients can trust the products provided by the salespersons. Customers do not have to spend time waiting for quotes, information on products or services, and customers can also enjoy the smoothness of the system.
Increased Profitability: for salespersons, publicity by word of mouth is a powerful tool for getting in touch with new potential customers. Satisfied customers can talk to friends and family about the quality of service that had been experienced from a sale. Thus, potential customers who are already interested in the products and services available for purchase would begin to reach out to the salesperson who can smartly take advantage of this opportunity to make more sales.
Sales representatives only need to spend fewer resources, energy, and time on one customer while they can make more sales on the same customer. This increased efficiency means that the salesperson spends less to make more, thereby increasing overall Profitability. The value of such a salesperson and system becomes drastically enhanced compared to a sales rep without the system.
Conclusion
Sales representatives are always on the lookout for new skills and tools that would make sales more comfortable, faster, and more profitable. The essence of a system is to ensure that a technique produces consistent result regardless of individual or other conditions. The CPQ system has been consistently tested and tried over the years. The previous upselling system did not have the advantage of software to enable information transfer.
Sales representatives had to make assumptions and recommendations from memory or after spending extra time and resources to access a product catalogue. This system usually meant that salespersons required more time to make upsells. Technology has continued to improve the efficiency of manual processes, reducing errors and redundancies.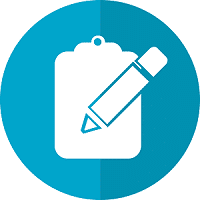 Do you want to implement a CRM system within your organization? Connect with our CRM Experts today!