Dynamics 365 software is a customer relationship management (CRM) software that provides practical solutions to enable entrepreneurs to monitor customer feedback, track leads, and review records. Data and data analysis provided by Dynamic 365 gives you the ability to make informed decisions about your business activities.
Dynamics 365 possesses numerous features to enable you to streamline processes, increase customer satisfaction and service provision. Dynamics 365 is also designed to allow you to take advantage of customer information and interaction to provide insights into the market. With these insights, an entrepreneur can implement creative solutions and policies that attract potential customers and satisfy loyal ones.
For whatever reason, you may feel you do not want to use Dynamics 365 for your business. Below we take a simple overview of alternatives to Dynamics 365, and we hope that you would find one of these alternative CRM platforms suitable to your taste.
Here are top alternatives to Dynamics 365
Salesforce CRM
Salesforce CRM software is among the most popular CRM platforms available. This CRM solution is designed based on customer-centered business models. Salesforce software integrates AI technology to provide automation for hectic tasks, customizable options, and compatibility with other software.
Pricing Plans
Salesforce pricing option comes in four packages:
Employee Apps Starter £25/user/month
Employee Apps Plus £100/user/month
Enterprise Starter £4000/company/month
Platform Unlimited (by quote)
Distinct Features
Customizable modules for different industries
More than 2000 options for optimizing industrial activities
Improved marketing solution based on search functions.
Copy Infographic
NetSuite CRM
NetSuite CRM platforms provide solutions for live monitoring and data streaming on customers and leads. NetSuite boasts a comprehensive view of your business transactions and processes. There are options for data analytics, automation (of both sales and marketing), management of customer and associate relationship
Pricing Plan
NetSuite pricing plan is only obtainable by private consultation. They promise to provide specialized plans as required.
Distinct Features
A flexible and easily customizable pricing plan
Live data stream and improved monitoring
Compatible with a large number of third-party applications
Zoho CRM
The Zoho software works as a web-based platform. It comes with a professional look, user-friendly interface and customizable options. ZohoCRM boasts exciting features such as contact management, sales management, lead control and purchase control. Coupled with a chatty AI and automation solution, its appeal is not quickly rebuffed.
Pricing Plan
Free edition with 3 free users
Zoho CRM plus £40/user/month (billed annually)
Ultimate edition £80/user/month (billed annually)
Enterprise £30/user/month (billed annually)
Professional £16/user/month (billed annually)
Standard £10/user/month (billed annually)
Distinct features
Automation of sales management and operations
Integrate optimal social media platforms and tools
Real-time data monitoring and analysis
Insightly
Insightly was designed to provide an easy tool for first-timers. Insightly offers various modules to fit the scale of business. With more than 500,000 users online, Insightly is growing in popularity. Compatible with mobile platforms and third-party software such as Outlook, Gmail, and Google Maps.
Pricing plans
Free
Plus $29/user/month
Professional $49/user/month
Enterprise $99/user/month
Special Features:
It runs on a simple, user-friendly interface. This is more welcome for beginners who do not require too much information at once.
Provides a complete view of your contacts
It can provide you with different levels of analysis for your business, either in a large or small scale.
Economical with very affordable plans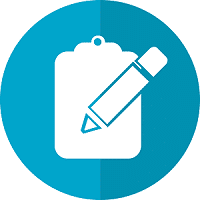 Do you want to implement a CRM system within your organization? Connect with our CRM Experts today!