Among the many fields of employment that seem to be expanding, CRM or Customer Relationship Management is one. CRM is an important function in today's business environment and needless to say, organizations need the right people to work it.
However, the problem is that it's quite a niche field and you need people with multiple skills to make things work. You need people who can manage projects, possess marketing automation skills, and serve as business analysts etc.
Well, here are some of the tricks you can try out if you need a good team to handle CRM.
Start Hunting at Universities
Where do we all go when looking for talent? Well, we go to universities. After all, this is where most of us do our initial bit of hiring and universities often meet our expectations. So, start by getting in touch with universities around you and far away. Create interest via internships and corporate sponsorships. Target students that are coming up in areas related to your CRM requirements.
This is an excellent strategy that can allow you to establish trust among the up and coming workforce. The investment is low and you're targeting a more concentrated talent pool.
Offer Training Using Experts from the Inside
You're likely to have a few people that are already experienced in the CRM area. They're likely to have all the necessary skills and all the knowledge So, leverage them. Use them to train the new hires. You can design mentorship programs of sorts that can be used to execute this strategy.
Another advantage is that your "trainers" can also learn and provide insights on what to look for when hiring CRM talent in the future.
Copy Infographic
Launch Competitive Events
Remember reading articles about how companies hire coders and programmers via Hackathons and what not?
You can use the same idea for CRM. This is a useful idea because resumes and interviews can only tell you so much about a prospective hire. Competitive events, on the other hand, actually show you what a particular candidate is capable of.
Also, the people who take part in your competition are likely to be driven, enthusiastic, ambitious, and confident of their abilities. So, you're basically attracting the best of the best.
Plus, competitors and prospective partners are likely to show up as well.
Go the Recruitment Agency Way
Recruitment agencies are, all said and done, an effective way to hire professionals. There's a reason why recruitment agencies still exist. If your business is too busy with the other priorities and objectives, a recruitment agency can take over the burden of finding new talent.
Recruitment agencies have professional recruiters who are likely to understand your requirements better. Plus, with recruitment being their primary objective, they're going to leverage the time, effort, and money to find you the right person.
Recruitment agencies also go beyond just the resume to determine if a candidate can fit into your organizations with regard to other aspects such as work culture and image etc.
Upgrade Skills
If you already have a team that's doing a good job, don't let them stagnate. Get them to upgrade their skills through special training programs. CRM is technological filed that's bound to keep changing. So, a constant upgrade in skills is necessary.
So, as you can see, there are more than just a couple of ways in which you can find the right people to handle CRM. The right personnel is very necessary to ensure that CRM continues to offer the benefits that it's supposed to.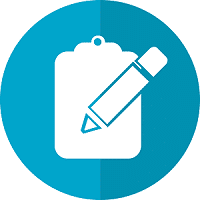 Do you want to implement a CRM system within your organization? Connect with our CRM Experts today!