If you've been following the news, you've likely heard about the fiasco involving Facebook and Cambridge Analytica. If you didn't, well, here's everything in a nutshell – Facebook made it possible for a firm called Cambridge Analytica to improperly access user data.
Needless to say, when things got exposed, there was some serious backlash. So, now Facebook is going to make it impossible for advertisers to access targeting data using third-party services. Instead, if you're an advertiser, you'll just have to rely on the data Facebook provides you.
Anyway, data access and privacy issues apart, the one thing that entrepreneurs can learn from this episode is that it's much smarter to collect your own data. It's smart not just because it's the right thing to do. It's smart because you actually have the tools to do it; tools that are far more effective and efficient. We call them CRM (Customer Relationship Management) software. Using CRM to acquire customer data is worth the effort and also, cheaper than relying on third-party services.
But, of course, leveraging CRM tools isn't as easy as it sounds. That's why the abandonment rate for these solutions is a little high. But, here's the thing – it's not the CRM systems that are to be blamed. More often than not, it's just the inefficiency on the user's part.
If you're willing to learn the right way to do things, your CRM solution can end up being a highly reliable weapon in the sales/marketing arsenal. So, we've decided to help you make the most of your CRM software with a few hacks. Hopefully, these hacks will you get you started on the right track.
Streamline What Needs to be Streamlined
Manual processes are a total waste of time. They take too long and worse, you have to deal with human error. But, with CRM software, you can automate certain processes. You can import information, create smart schedules, and compile related data.
You see, ease of use is something that most CRM solutions offer. One way you can leverage this "ease of use" is by programming the solution to group data according to prospect instead of activity. This makes it possible for your sales personnel to access all kinds of information; right from chat conversations to emails.
The end result of this is that your sales teams can track prospects better and develop a clearer picture of how effective or ineffective the sales strategies being employed are.
CRM solutions can also help with creating lists that segment clients on the basis of their role in the industry and their job titles. This aids personalization efforts and results in efficient cold-call processes.
Spot High-Risk Accounts
According to a Bain & Company study, even a 5% boost in customer retention rates can result in a 95% boost in profits. CRM is the ideal tool to track customer engagement because it makes it possible for customer service teams to respond instantly to queries and other issues.
With a CRM tool to keep track of things, several complaints tend to get ignored or even go unnoticed. However, with improved tracking capabilities, businesses can detect patterns and be proactive with regard to their responses.
One way to do this is by simply setting up flags for specific queries or types of queries. For instance, you can flag repeat complaints and have sales personnel alerted to these flagged queries.
Improve Cooperation Between Sales & Marketing
It's clear that things are always smoother when sales and marketing cooperate. A study by Altify found that businesses with highly cooperative sales and marketing teams enjoyed 26% more profit and 18% shorter sales cycles.
So, ensure that your CRM solutions aren't treated as the exclusive property of one department. Make sure both of them have equal access to it. Encourage them to leverage the tool to its maximum potential. This will help improve communication. Marketers will be able to develop campaigns that sales teams can work with.
So, as you can see – just a few simple, but thoughtful changes in your approach to CRM software can help deliver significant results.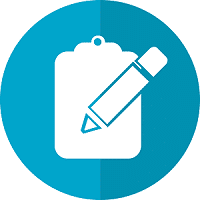 Do you want to implement a CRM system within your organization? Connect with our CRM Experts today!