Dynamics 365 for Sales helps sales team to pinpoint the potential leads, contacts, and opportunities while building the sales pipeline. The built-in processes guide you from one level to another, and easy to-use-dashboard helps in setting the goals and provides an actionable insight, helping closing more deals.
In this article, you will know how Dynamics 365 helps in managing the entire sales process from leads to closing the deal, and beyond.
Stages of Nurturing Sales from Leads to Order
Dynamics 365 can help you close more deals and achieve higher customer satisfaction. It helps you to be more consistent in sales interaction by following sales process as it takes through each step, from creating a lead to closing the sale. This helps to end up with a complete history that can be later on refereed in case of upgradation or management.
Copy Infographic
A sale begins with a lead. A lead is someone who is interested in your services or products. Dynamics 365 helps in generating leads that might come sources like emails, website opt pages or business cards



1. Qualify
The sales process starts by creating a lead in Dynamics 365. After determining the leads who have appropriate purchasing power, mark them as qualified.
Qualifying in Dynamics 365 means – converting them into an opportunity. Lead Qualification has further options, such as
Create or edit a lead – In Dynamics 365 for Sales, you make use of your leads to tack your business prospects that haven't yet being qualified through your sales process. A lead can be someone who is your existing client or with whom you have never worked with
Qualifying a lead and converting it into an opportunity- After identifying time frame, budget, processes, and decision makers, this is the right time when you can qualify your lead
2. Develop
This stage involves identifying stakeholders, sales team members, competitors, and then coming up with a proposed solution. Develop future has options, such as
Create or edit an opportunity- In this stage, the lead is almost ready to buy
Closing an opportunity- If the client is all-good to go with the proposed resolution then this is the time to close the opportunity
3. Propose
This involves showing the proposal to the prospect.
Create and edit the quote- Dynamics 365 can offer product bundles or families to easy the upsell and cross-sell process. Most of the sales initiate with a price quote and ends up with an order. And for this, you probably need to edit a quote multiple times as the sale progresses.
4. Close
Have the prospects accepted or rejected your proposal? Either way, you have to close your opportunity. This can be done by filling orders, drafting invoice, following up, all depending on how the sales team handles the end game.
Create or edit an order –In Dynamics 365 for Sales, an order can initiate from a customer's acceptance of the quote, or an order can be placed without accepting the quote, all depends on the situation. Note: Once an active quote has been accepted, you won't be able to revise it.
Create or edit an invoice- After the client places the order, you can create an invoice to bill them according to the sale. However, you can also create an invoice that does not originate from an order.
Cynoteck Technology is a Microsoft gold partner & a leading expert in Dynamics 365 CRM. We are providing cost-effective Dynamics 365 consulting & implementation services. IF you are planning to implement Dynamics 365 within your organization then Get in touch with us.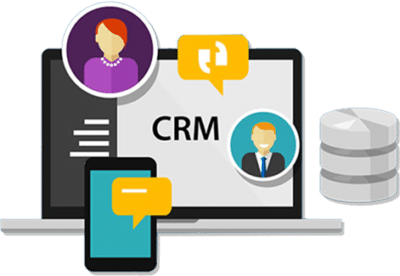 Cynoteck Technology is a leading expert on Microsoft Dynamics 365 and we provide an array of Dynamics 365 Consulting Services to all size of businesses. Get in touch with us for latest updates on Dynamics 365.