Microsoft Dynamics 365 hit the markets not too long ago. It's simply a cloud service that Microsoft came up with to offer all of its Dynamics products within a single package. So, it's not uncommon for organizations to assume that 365 will be easy to implement. However, it's actually quite complicated.
Even so, it's worth putting in the effort considering the fact that this solution doesn't have interval-based updates. Rather, the updates are in real time. Other than that, it offers a range of features and functions that simplify operations. Dynamics 365 is now a core offering among all other Dynamics products.
For starters, it allows organizations to truly experience what CRM or Customer Relationship Management is all about. There are far more options in terms of changes and customization, which means, outcomes are far better. However, this has led to an increase in complexity as well. So, organizations need to factor in more than just basic implementation.
So, naturally, there's a lot that you need to know about Dynamics 365 implementation. Here are a few key steps to start with.
Planning
Naturally, you need to have a plan before you start anything. It is a crucial part of every implementation project. You will need to make sure that, each phase of the implementation process is planned. This is very true with Dynamics 365 implementation.
Dynamics 365 operations occur online and that means your updates are going to occur in real time. So, not only do you need to plan, you need to plan ahead. You need to be ready and always a step ahead. You must be able to anticipate the various outcomes and instance while also knowing what kind of responses or actions are required for each scenario.
That way, you will reduce the chances of adverse changes in your outcomes with the development and production phases.
Copy Infographic
Assess the Functionalities
Before you collect client requirements, take a look at the functionalities offered by Dynamics 365 once again. As stated earlier, updates for 365 occur in real time, which means you're to going have new add-ons or functionalities being included frequently.
So, keep yourself updated on what Dynamics 365 can do for you today. This is far better than relying on custom components.
Keep Stakeholders Informed
Now, it's quite obvious that your stakeholders will want to know what you're up to. This includes knowing about the latest developments, especially ones concerned with the introduction of a new capability or offering. That means you will need a robust strategy that convinces your stakeholders about the viability of the new offering or capability.
So, how can you convince them to show support for Dynamics 365?
Well, you carry out a presentation within the context of a business scenario. Avoid focusing on what the solution can or cannot. Your stakeholders want to know how Dynamics 365 contributes to the bottom line and that's exactly what you need to emphasize.
Don't Ignore the Benefits of Using Other Resources
Let's face it – no solution is truly effective until there are other resources paired with it. So, make the most of the resources available to you. Don't ignore them. In fact, you should look out for other resources that might be helpful.
Additional resources to support your implementation will simplify the overall process and also, provide ideal results.
Keep Your Stakeholders on the Same Page
When you are about to exit the implementation process, make sure all your stakeholders are on the same page. It might take time, but, trust us, it's much better to compromise on time than to have your stakeholders stuck at different levels in the implementation process.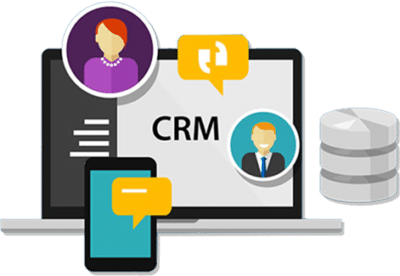 Cynoteck Technology is a leading expert on Microsoft Dynamics 365 and we provide an array of Dynamics 365 Consulting Services to all size of businesses. Get in touch with us for latest updates on Dynamics 365.