It's a known fact that Salesforce benefits businesses of all sizes. There's a reason it's one of the most popular CRM solutions across the globe. However, there are still those that question the need for Salesforce or doubt it's capabilities, especially when it comes to implementing it into a small business.
If you're one of those businesses, these interesting facts will change your mind. Let's have a look at some interesting Salesforce facts that all small businesses should know.
Salesforce Had a Humble Beginning Too
Like your business, Salesforce started off small too. The CRM solution took birth inside the confines of an apartment almost 20 years ago. It all began with Marc Benioff and 3 other co-founders. Benioff is your typical entrepreneur who dropped everything to start Salesforce. Naturally, there was plenty of struggle involved.
However, time passed, and Benioff persevered. Today, Salesforce is a giant in the tech industry. In 2020 the company generated $17.1 billion in revenue – a year-on-year increase of 29%. Salesforce is one of the most respected names in CRM today.
It has managed to acquire 150,000 business customers across the globe and a lot of them are small businesses just like yours.
So, as you can see, Salesforce had humble beginnings and that's something you can relate to. More importantly, Salesforce's origins allow it to understand the needs of smaller businesses and their solutions are often optimized just for this.
CRM Isn't Its Only Forte
Salesforce isn't just limited to CRM. The company also offers a range of other services. For instance, there's the Salesforce Commerce Cloud that allows you to design unique experiences for shoppers and strategies for better customer engagement.
There's also Quip that offers content collaboration capabilities.
Salesforce is one of the most popular CRM Solution across the globe for these reasons.
Salesforce Helps You Build Your Network
Salesforce organizes the Dreamforce user conference, which is basically the largest global software conference. It's the perfect place for your business to expand its network. The conference is attended by over 170,000 people from a wide range of industries who hail from various regions across the globe.
You basically have access to half the businesses on the planet through this conference and a lot of them are small and medium sized businesses.
Business Specific Apps
Salesforce provides its customers with access to AppExchange, which is an application store that supports third-party extensions and integrations. In fact, Salesforce was the first CRM provider to offer such a benefit. The store houses several apps that integrate with Salesforce and help businesses, small and large alike, with their daily functions.
The store is said to have over 5 million installations and that's only the current figure. The installation numbers for AppExchange are known to increase at an accelerated level. In the first 6 years, AppExchange managed to have over a million installs already. The growth can only be termed as "exponential".
Even if CRM is not your highest priority right now, Salesforce provides effective third-party solutions that can help your business expand and grow quicker than before.
AI
Salesforce, over the years, has made significant investments in the field of artificial intelligence or AI. Their recent initiative involves the integration of an AI program into their CRM platform. They call it AI Einstein and the program's objective is to make smaller businesses smarter.
According to Tony Rodoni, Salesforce aims to offer small businesses the ability to identify trends and make moves according to actions that are recommended by the AI. He also adds that the role of AI will only become more significant as Salesforce develops more solutions in the future, especially for smaller businesses.
A Gamified Approach
Salesforce relies on novel and effective approaches to onboarding its users. For instance, they offer a learning solution called "Trailhead". It is an entertaining and effective system that enables users to adapt to Salesforce with as much ease as possible.
Trailhead is basically a free program that provides users with learning modules and guided trails according to skill level making the implementation of Salesforce easy and time efficient, even for a smaller team.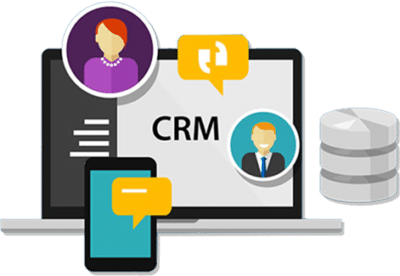 Need to enrich your Salesforce CRM with business focused solutions? Contact our team to understand, how we can help you in achieving your CRM goals.