Social media is often used in tandem with marketing. However, its influence doesn't end there. In fact, it can offer significant benefits when applied in tandem customer relationship management (CRM) as well.
The research is clear – social media has tremendous reach. For instance, Twitter, alone, sees around 500 million tweets a day and a good number of those tweets are interactions between customers and their businesses.
Online interactions have grown in the past few years and they account for a majority of all interactions involving businesses and customers. This is because the modern customer isn't too comfortable with the idea of staying on hold over the phone. It's an era of instant gratification and customers want answers immediately.
Basically, social media isn't just useful in terms of getting the word out. It's also useful for developing strong relationships that result in loyalty.
The power of social media
The most obvious reason why you should engage in social media for developing customer relationships is that it's simply where your customers can be found today. If you already engage in social media marketing, you know how true this is.
Social media offers the unique ability to be able to connect with customers at any time and at any location. Needless to say, that opens up all kinds of opportunities. The potential is infinitely great and leveraging it to establish strong relationships is the best thing you can do for your brand. Stronger connections lead to increased loyalty.
Also, integrating social media with your CRM solution can lead to an efficiency boost and reduction in cost. You are basically combining collaborative problem-solving solutions with instant feedback systems. That means you and your customers can get down to business right away.
Here are a few reasons why integrating CRM with Social Media is a good idea.
Integrated engagement
Prospects and customers interact with brands through multiple social media platforms. However, keeping up with each and every platform manually can prove to be cumbersome. But, by integrating your CRM with social media, you can access every single social media platform out there at the same time.
This will allow your CRM teams to access a range of insights and data within a single location.
Research suggests that customers who interact with brands via social media can expect a response in less than 60 minutes. However, the sad part is that only 1 in 10 brands offer a response in the first place. But, the good news is that the failure of others is an opportunity for you.
By simply responding on time, you can advocate for your brand in a cost-effective manner.
Find new customers
One of the most effective ways to find new customers is by keeping an eye out for social media conversations and mentions of your brand (even your competitor's). Conversations and mentions can be tracked using hashtags and keywords that are relevant to your industry or business vertical.
What you find can be fed into your CRM system for analysis. Your CRM solution will use the data to predict patterns that help you market and sell more effectively.
Apart from hashtags and keywords, you can also track industry keywords, brand names, misspelled brand names, competitor keywords etc. All this data can be fed into your CRM system to acquire a more comprehensive picture.
These are just a few examples of what you can do with CRM and Social Media integration. The opportunities are truly limitless. So, stop waiting for the right moment. Get your integration strategy ready. All it takes is a little effort and some due diligence.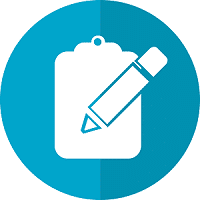 Do you want to implement a CRM system within your organization? Connect with our CRM Experts today!