Microsoft's recent LinkedIn Acquisition followed by the Dynamics 365 on the roll announcements, solidify the facts that Microsoft is planning big in the cloud CRM as a whole. This initiative is directed towards usurping the number one slot after Sales force, Oracle, and SAP Bigwigs in Cloud market shares.
Microsoft new Dynamics 365 is the synonym to a perfect blend of Office 365, Power BI business Intelligence, Cortana and IOT that will speed up the business process in the cloud. This combination is wrapped around cloud-based business apps that help in managing and accelerating work process at the enterprise level.
Microsoft Dynamics 365 is feature-rich with all the progressive functionalities
Experimenting heavily into the Technology and Research wings, Microsoft is going to surprise the world with its newer MS Dynamics 365 Cloud. The new Dynamics 365 is an advanced version of the best from CRM and ERP cloud solutions that will streamline MS CRM Consultant work process.
This is clubbed together into one cloud service bundle with new purpose-built apps that facilitate the specific business process, comprising of Customer Service, Sales, Financials, Field Service Operations and Marketing etc.
The natural quench to get on the top of the competitors, trigger rare business policies which aggressively occur at the corporate level. Releasing new and innovative products reveals progressive operational steps a company takes to apply modern new digital technologies.
These technologies in the form of digital revolution via cloud computing of mobile, social and data analytics is used to enhance operations. Another form of operational strategies taken by firms is exploring complete new domains and markets.
Microsoft Dynamics 365 is a software suite that infuses both the goodies of the current CRM and ERP cloud solutions into one cloud-based data model with new purpose-built-in business apps.
Microsoft's newbie innovative software products namely Microsoft Dynamics 365 and Microsoft AppSource are in the offing.
Enhanced capabilities like predictive insights, business process automation, and visualization are functions available in the apps that will simplify customer experience.
Integration of Power BI and Cortana Intelligence technologies.
The indispensable CRM data comes handy with ERP data in unison with the Office productivity suite, facilitating MS Dynamics CRM consultant to access the much-needed data and functions simultaneously from either e-mail , inventory or a customer record.
Dynamics 365 other focus revolves on IOT
New cloud computing combination of CRM ERP will simplify business process.
This will accelerate the entire management of specific business processes such as sales, operations, customer service and financials. This first of its kind technology will seamlessly integrate Office 365 for enhanced productivity from the sales person or sales representative perspective. Now, a sales person can work on MS Outlook in a more intuitive way by a fantastic combination of business apps with the usual collaborative workflow and rapid productivity.
A sales rep can receive the email to reply in a more intelligent and smart ways, as Microsoft CRM consultant can respond directly in the office with additional business data information consisting of right pricing, discounting from both sales and finance interactive apps.
Likewise, Field Service agents will exercise prompt sales action and avoid customer service issues by leveraging on the Dynamics 365 that facilitates detection and monitoring, so they can take appropriate action prior to any failures. In addition, it provides analytics insights and prescriptive advice to MS Dynamics CRM Consultant.
For example, sales reps can effectively predict about potential products and services to a customer as per their need as the all-new talking Cortana Intelligence will speed up the entire up-sell and cross-sell recommendations.
The dynamics of sales and marketing will transform into next generation cloud computing with the power of IOT and super smart Cortana on the fly. The sheer competition of cloud computing in CRM is initiated by Microsoft Dynamics 365 to commence monopoly that will witness some more innovations by other big players in the near future.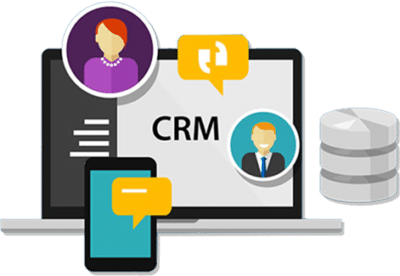 Cynoteck Technology is a leading expert on Microsoft Dynamics 365 and we provide an array of Dynamics 365 Consulting Services to all size of businesses. Get in touch with us for latest updates on Dynamics 365.