In our modern world everyone seems to be connected with each other, through massive social media interaction that is powered by an exclusive global digital revolution. From personal networking to business connections, social media communication has grown rapidly both at enterprise and corporate levels. Having the most sought after social media platforms combined with high-speed internet connectivity plays a vital role in business process automation. Talking about customer retention and social CRM, we have indispensable CRM sales automated software, facilitating a company's in-depth interaction with regular and future customers. This helps to organize and manage effective lead capturing thus facilitating effective communication process with prospects and customers.
What is Dynamics CRM integration with Social Media?
Microsoft Dynamics CRM is a boon for the social CRM , to expedite sales figures effectively. Social media integration with this sales automated application helps salespeople, to build a trusted relationship with right customers by the essential insight, guidance, and tools.
Copy Infographic
How does social media socialize and accelerate the entire sales business processes?
The traditional approach of customer's interaction with businesses has completely changed. Prior to buying a product majority of the customers, in the cyberspace are doing their own research for the purchase, with their Smartphone social network platform. Now, the company can gain new prospects, solve problems, and build long-lasting relationships with their customers by Dynamics CRM customization services for multiple social media platforms social CRM.
Copy Infographic
All-new MS Dynamics wrapped in social CRM offers better sales endeavor
Now, comprehensive sales automation software bank upon social media for lead generation, thereby providing a better chance of establishing trust with the prospect customers, by having an honest dialogue. Although the traditional approach of sales management lags behind the futuristic social Dynamics CRM support, but the age old tactics of email marketing and cold calls is still alive. Social media offers an amazing platform to stay connected and informed for sales marketing campaigns, as more you are connected with mobile and social customer, the more you turn a good profit on that piece of social media bonanza.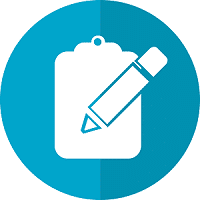 Do you want to implement a CRM system within your organization? Connect with our CRM Experts today!