Salesforce is a force to reckon with when it comes to inbound lead management. However, for certain businesses, especially smaller ones, the various add-ons and options can end up being a bit too much.
Fortunately, Salesforce helps businesses overcome this hassle as well by allowing them to customize their own lead building system. This helps even smaller businesses boost their revenue and conversion rates.
Here are the best ways about how to build leads with Salesforce
In order to create an effective lead generation system, there must be a process established. This includes building consensus on who the target customer is, when the lead needs to be followed up, how the lead needs to be followed up, when to convert a lead to an account, and what a qualified lead is.
Make sure everyone comes to an agreement regarding these topics. Not everybody will have the same views, however, a common ground must be found before establishing a lead process.
Copy Infographic
Make use of Web-to-Lead forms
Even in this day and age, there are several businesses out there that still limit their engagement to a phone number or an email address on the contact page. Sadly, a good number of these businesses are also Salesforce users.
Salesforce is high-end lead management software and if you're a smart business, you'll know how to leverage it. For starters, start using lead forms on your contact page. This will help you generate more queries.
The function is easy to establish and the leads are directly placed into your Salesforce organization. You don't have to bother with data entry or worry about risking loss.
For this to happen, just go to the Web-to-Lead option in your Salesforce interface. Now, select the entry fields you think are relevant to your business. Then, generate the HTML code for it.
The next step is to get your web designer to enhance the presentability factor. Finally, test it out with a few test leads.
Automate
There are automation features in Salesforce that allow you to process and categorize leads. This is done by creating a queue for incoming leads and then creating assignment rules that provide the queue with ownership to new leads.
Assigning or claiming leads from the queue can be done manually or you could automate the assigning of certain leads to users. This will, of course, be determined on the basis of the leads received by you.
You can also use the Web-to-Lead forms to define a lead campaign or source by placing values within the hidden fields. These values will play a key role in supporting the automated actions once the leads make it to Salesforce.
Make sure you have auto-responses prepared according to the lead's assignment status or entered values before they get sent to the leads.
Track lead sources
Create a tracking application to know more about where a lead has originated from. This is important because you need to know which method of advertising generated the best leads.
In order to track, you will need a separate application and also, a tracking code on your website. There are existing applications that can help with this. Salesforce's own Pardot is an example.
Set up the dashboard
The next step is to make your lead trends and totals visible with the help of a Dashboard. Dashboards make it much easier for you to spot issues, visualize data, and figure out which of your demand generation strategies are producing the highest returns.
Also, the good news is that dashboards can be downloaded for free from AppExchange.
In the Enterprise Edition, dashboards can actually be refreshed and emailed to your team. You can do this daily or weekly.
Create an email program
Apart from auto responses, do implement an email program. This will help ensure that your leads continue to grow. Of course, the kind of email program you create will depend on your sales cycle and target market. So, make sure you factor those things in.
For example, audiences that need to be told why they need your product require a well-constructed email program.
Salesforce already provides options for this.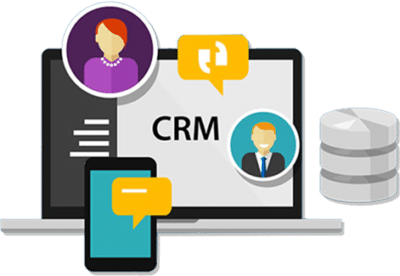 Need to enrich your Salesforce CRM with business focused solutions? Contact our team to understand, how we can help you in achieving your CRM goals.