Customer engagement is important for any industry. However, having said that, it cannot be denied that some industries require far more customer engagement than others. The real estate industry is an apt example.
There are several reasons for this. For starters, as a real estate company, your objective is to buy and sell the property. In other words, you are dealing with high-value assets rather than just another "product". Needless to say, you need to earn the trust of your customers.So, how can you make sure you're always one step ahead of your client? Well, you can start by leveraging CRM (Customer Relationship Management) solutions.
Today's real estate market is just as competitive as any other and a CRM solution can really take you forward. But, implementing the right CRM solution isn't enough. Knowing how to leverage it is what really matters at the end.
Here are a few suggestions to help you out.
Copy Infographic
Share Information About the Client with Agents/Teams
Clients need to be treated as a priority. In fact, some of them expect that. The best way to do that is by educating your agents and teams about the customer. CRM solutions make this possible. For instance, you can collect and store the most recent bits of information about a client and update your agents when they're on the field.CRM solutions are designed to collect and hold information securely and in an organized fashion. For example, you can access the client's call records and learn about their preferences, concerns and even his/her position in the sales pipeline.
Train Your Staff
Before you do anything with the CRM system, train the people who are most likely to rely on it. This would include your agents on the field and the marketing team. You can even include your mortgage brokers as they can help you close deals faster and keep the rates competitive. More importantly, make sure you get everybody's buy-in before implementing the solution.
Integrate Existing Technology
You're probably already relying on various technological solutions. So, make the most of things by integrating those solutions with the CRM system. For instance, you can integrate features such as calendar, demographics, contacts, and emails by connecting Outlook or Google Apps with the CRM solution. You can do the same with targeted marketing apps such as Hubspot or MailChimp. By doing so, you'll be introducing all sorts of abilities that help boost customer engagement.
Track Trends
CRM solutions help you track trends for each demographic. This can help your agents make informed decisions and close deals much faster. You can use the analysis of performance and report tracking along with your sales forecasts to determine the best approach.
Automate
According to a study conducted by marketing firm Outbound Engine, almost 75% of a real-estate agent's clients are sourced via word-of-mouth and referrals. Needless to say, developing robust relationships with such clients is a wise thing to do. CRM solutions can simplify your efforts here. For instance, you can use task automation functions such as scheduled prompts if human effort takes up too much time. CRM solutions offer a complete view of the client, which makes it easier to determine how "ready" he/she is. You'll have the information to determine how much engagement is required, thereby, avoiding the dreaded possibility of becoming a hassle.
Reach Out
According to a Realtor.org study, Generation Y makes up around 32% of the home buyer market. This is a unique opportunity considering that this generation is young, far more technically savvy, and looking to make the right investment. Your CRM solution can make it easier for you to target this particular demographic (or any demographic for that matter) in a more accurate fashion by feeding you with data on their online behaviours.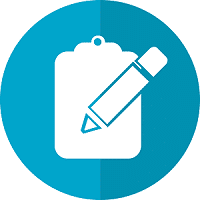 Do you want to implement a CRM system within your organization? Connect with our CRM Experts today!