Microsoft's acquisition of LinkedIn, last year, turned out to be one of the hottest business deals. It made a ton of shareholders very happy. But, it's not happy shareholders that are the point of interest here. It's the deal itself. Microsoft may have made one of its smartest moves this time. Why? Let's have a look at How Microsoft's Acquisition of LinkedIn Could Impact Dynamics CRM
Well, LinkedIn isn't just some run of the mill social media platform. It's a key source of human data. Now, with the CRM sector predicted to be worth $37 billion by 2017, the acquisition makes far more sense. In fact, Microsoft has already announced that it will be marketing its CRM products integrated with the social graph from LinkedIn. The social graph will serve as a sales tool.
Since Microsoft's Dynamics occupies about 4.3% of the CRM market share, this move is sure to send out a few shockwaves across the industry. Here's what we could expect.
[thumbnail target="_self" src="http://localhost/site/wp-content/uploads/2017/05/how-microsofts-acquisition-could-impact-dynamic-crm-infographic-updated.png"]
All LinkedIn Functions Could be Automated
One of LinkedIn's major issues is that salespeople cannot record touch points or set reminders when prospecting through the platform. However, by integrating it with Dynamics, LinkedIn's API could be opened up to make this possible. This will lead to major savings in terms of man-hours and boost lead generation.

Microsoft Dynamics Will be Powered by LinkedIn Data
Dynamics is a fantastic CRM tool, but, like most CRM tools, it has one major drawback – the inability to obtain real-time data with actionable insights. This is where LinkedIn's entry could change everything. By integrating LinkedIn into the Dynamics system, it would become possible to download such data in real time. This would also make Dynamics the first CRM tool to possess this ability. Additionally, by making this an exclusive feature for premium members, the sign-up rate could be increased drastically.
Updates on Dynamics from Sales Navigator
Traditionally, LinkedIn users had to pay $79 every month to get timely updates on the key moves being made by their prospects. Now, all this information can be merged in with Dynamics to boost leads. Salespeople will now have the ability to grow their relationships with prospects from Dynamics and speed up the results.
Lead Scoring
Another area that Microsoft may experiment with is Lead Scoring. For instance, LinkedIn updates can be leveraged to assign the lead with scores. If this happens, the real-time data obtained could assist salespeople in deciding which prospect gets maximum priority. Other than that, they can focus on putting their maximum effort where it matters or where they are likely to get the best results.

Social Listening
Social listening is also a major area that Microsoft might just make the most of. Now, traditionally, social listening with LinkedIn was a major problem due to tight restrictions. However, Microsoft could change all that by building a tool capable of crawling through LinkedIn's conversational ecosystem to gather data. Another possibility is that Microsoft might use LinkedIn's social listening feature to scan lead updates, within the CRM tool, for particular keywords. This will help salespeople identify key events.

The Future of Dynamics
On the whole, we could be very well heading towards an era where Microsoft might just end up controlling the entire CRM industry. Or, Microsoft could choose to open up LinkedIn's API for fair use. Of course, they will, most likely, do it in a manner that gives them most of the advantages. For instance, they might choose to retain all the key functionalities. Whatever happens, the point is that Microsoft has probably made one of the best decisions ever. Interesting days are ahead for businesses that rely on Dynamics for their customer management requirements.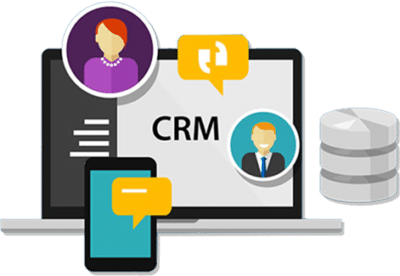 Cynoteck Technology is a leading expert on Microsoft Dynamics 365 and we provide an array of Dynamics 365 Consulting Services to all size of businesses. Get in touch with us for latest updates on Dynamics 365.