What exactly Microsoft Flow in MS Dynamics 365 signifies? How does it work and what are the basic level advantages associated with this? This app comes with office 365 suite, it is a cloud application integration tool with functionality that includes connecting to different applications to achieve data integration between these apps. Microsoft Flow connects, automates and simplifies the process as you can, "work less, do more", by effectively monitor, manage, create from anywhere. Now, you can do a lot of different work at the same time as to get notifications, sync files and collect data or automate approvals.
As the name signifies Microsoft Flow is a kind of workflow process, as it expedites and smoothens the process. Microsoft Flow enables power users to work smarter by automating workflow across favorite apps and services. Looking to connect the CRM platform with other software solutions? This will facilitate cost-effective alternatives saving time and minimizing the dependency on the third-party applications.
Copy Infographic
This further makes the whole process swift and effective by synchronizing two different systems to consume data from one system and send out to the other.
The following normal tasks on CRM data in MS Dynamics 365 is completely automated as Microsoft Flow expedites events by creating workflows such as in
Connect different applications with social media platforms
Sending an email notification when a new record is added to common data model
Generating CRM leads out of the Excel table.
Send/Receive event based notifications and approvals
Create task on Wunderlist for a complete new Lead
Collect/update CRM data and
Synchronize files and save/share files and more
With this advanced feature in, Microsoft end-users can swiftly trigger a basic flow the moment a new lead is generated with ready solution templates and find the event that you want to use as the trigger. This is a two-way exchange of tasks as the information not only flows inside Dynamics 365 but goes out of it.
Microsoft flow simplifies the process to modify and create a SharePoint a web-based application item based on a Dynamic CRM.
Yammer is a private social network that offers a great alternative to remaining connected with office colleagues to share information, create and edit documents, post conversations, without sending any email or attending any meetings. Microsoft Flow simply links to Yammer for the latest update on the new opportunity.
A new lead is created in CRM via social listening as the event is triggered the moment the user creates a flow. This creates Dynamics CRM leads out of the twitter database of tweets as the company name is mentioned in the tweets, Facebook or sometimes liked in the post or else a new person or potential prospect follows you on twitter.
The moment someone tweets about your company you can set up a flow that follows them, add them to the spreadsheet that gets instantly emailed to for your approval then add as a contact to Salesforce or dynamics 365.
Microsoft flow can connect to dozens of different services. It has global applications that help you track your work on the go with administration experiences.
Key Takeaway Features:
The most common use of Microsoft flow is to simplify and automate the entire sales management with the folowing features:
You can leverage Microsoft Flow in two different approaches as you can automate the tasks and connect apps together from a template or create your own multi-step flow across several apps
You can get up to the minute updates as you can easily receive an email with detail about the CRM lead or push notification sent out to your mobile device.
Microsoft flow can also be used to copy files, as in case a new file is added to a folder or drop box you can instantly copy to a folder in SharePoint.
This offers an interesting means to tap on the social media platforms about people's conversation as what they are saying about your business. In addition, you can create a flow or trigger to collect customer information as invaluable CRM data whenever a new tweet is posted, Microsoft flow will copy those tweet detailed data place it in a SQL database which can later be connected by business intelligence tool power BI.
Moreover, the best part of this feature is that you can build and manage the Microsoft flow either on a web portal or mobile device. Besides this security checks can also be implemented through additional data loss prevention policy using the indispensable flow admin.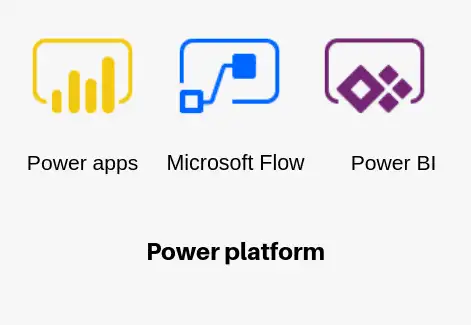 Contact Us to know more about Microsoft Flow and how it can help you automate your day to day tasks or quickly build connected apps across heterogeneous services.