Hospitals and other similar healthcare entities face tough challenges today in order to establish themselves as leaders in the sector. The factors contributing to this include increased competition, outdated legacy systems, ineffective marketing strategies, reduced funding, and an unorganized customer database.
But what makes things even harder is the fact that some healthcare institutions focus too much on the business aspects of things such as lead generation and sales. This is an approach that doesn't work anymore.
Today, organizations need to focus on the customers and people that make up their entity. In the case of healthcare institutions, this would typically include patients, doctors, and other healthcare professionals. Customers go where they feel they are valued the most and where their needs are best met.
So, it is necessary for hospitals today to do the same as these businesses, which is, adopt a customer-focused approach and make the right investments that facilitate this shift.
That brings us to the topic of CRM (Customer Relationship Management) systems. Many hospitals have been adopting CRM systems and including them into their marketing efforts to help them engage with customers and boost loyalty.
According to a 2014 SHSMD (Society for Healthcare Strategy & Market Development) study, 66% of hospitals in the United States had invested in a CRM system.
Also, read: 7 Reports in Salesforce that will help you boost revenue
In this blog article, we are going to explain how hospitals can make the most out of a CRM system.
Key objectives of CRM adoption
Customer data organization is the key benefit of a CRM system. This amongst other features is what really makes a CRM.
With CRM systems data can be centralized into a single repository, while analytics can be leveraged to identify key leads that can be successfully converted through segmentation and profiling. Marketing plans can then be developed using communication and targeting tools.
Towards the end, hospitals can monitor the messages being sent and the progress being made. Problem areas can also be identified, and changes implemented.
Serving patients
CRM systems can be used to store every single detail about a patient after he/she has visited the hospital. This data allows the hospital to understand the patient's individual needs and use that towards creating packages and programs that offer more value and are more personalized.
As a result, this will improve satisfaction and increase loyalty, ultimately leading to higher sales, but also better service.
Commitment to patient requirements isn't limited to the physical boundaries of a healthcare institution. It is necessary for such institutions to offer care even the patient exits the premises, especially if the patient is affected by a chronic condition.
CRM systems help achieve this through consistent patient monitoring via routine follow-up reminders, e-mails, and phone calls. These actions communicate to the patient/customer that they are valued, which increases the prospects for word-of-mouth promotion.
Also, read: Salesforce leads vs Contacts vs Opportunities – Maximize functionality
Serving healthcare professionals
Hospitals that rely on the expertise of specialists source them from other healthcare institutions or smaller clinics. This is because a patient's first interaction is usually with such entities. Only then are they referred to a specialist who can help them further.
With a customer management software like CRM, hospitals can put specialists into a roster. This will increase the number of referrals and increase patient satisfaction with regard to the hospital and its specialists. As a result, patient retention rates are likely to increase.
Other than that, communication between the hospital and other healthcare institutions can be managed with more efficiency. This will help establish and strengthen relationships between the concerned parties and ultimately benefit the patient.
Hospitals engage with the community in a major way and therefore it is important for them to incorporate tools that allow them to streamline their operations. Additionally, they must also ensure that such tools help them prioritize patient welfare. The objective must be to create a healthy community.
CRM systems help meet these objectives with ease, and therefore, are ideal tools for health care organizations.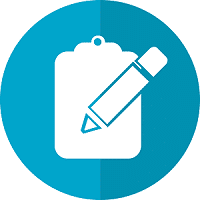 Do you want to implement a CRM system within your organization? Connect with our CRM Experts today!