Businesses today can only be described as going through a transition phase. They are either already in the middle of it or are just beginning. The writing is on the wall – either you update or stick to your legacy systems and risk becoming irrelevant.
Digital transformation is a complex process – it takes time and proves to be quite expensive. More importantly, it's tough. However, the customer isn't going to wait and there really is no option for businesses other than adaptation.
At the recent Microsoft Ignite event, Winston Hait, Product Marketing Manager for Microsoft, told the public that personalization was the current standard. The event also saw a lot of attention being directed towards Dynamics 365.
Dynamics 365, for those who may not know, is a solution that combines the best of Microsoft's CRM and ERP offerings. To enhance the solution's effectiveness, Microsoft even provides industry-specific applications such as Dynamic CRM for Service/Retail/Finance/Recruitment etc. The objective is to offer clear segregation of the industries, which allows for better efficiency.
In other words, Microsoft is leveraging Dynamics 365 to drive digital transformation across multiple industries. In fact, the CRM solution is even being incorporated with AI elements to ensure this happens with ease.here are some useful tips about How Dynamics 365 Will Help to Achieve Digital Transformation.
Creating The Platform
According to Microsoft's CEO, Sathya Nadella, the objective behind 365 is to offer a solution that serves as a platform rather than as an individual tool. Here, in this image, Nadella describes the process of digital transformation with the following four pillars.
Copy Infographic
At the Ignite event, several of the attendees hailed from multiple industries, within which, their respective organizations were currently undergoing a digital transformation. For instance, Pierre Nejam from the New York City's Department of Information Technology and Telecommunications spoke of how the department was moving from a legacy-based Siebel system to the cloud-based Dynamics 365 platform. Nejam added that the transition was being carried out with the goal of meeting changing customer needs.
Similarly, Richard Wilson from Wesleyan, a 176-year-old financial services firm, stated that there were a number of reasons why his firm was moving to the Dynamics 365 platform. One particular reason was that his firm needed to go beyond just providing financial services and offer more to customers.
A Continuous Process
Digital transformation is a continuous process because customer requirements and the business landscape as a whole keep changing. This is exactly why Microsoft has put in the effort to update its business offerings, especially with regard to the new hybridized version of Dynamics 365.
Microsoft sees it as an opportunity to provide a new business model within which new technology can be leveraged to strengthen existing customer relationships. Data is everywhere today and solutions like Dynamics 365 allow businesses to leverage this data in making more informed decisions.
At the same time, the solution also keeps the focus on the customer, which is exactly what businesses undergoing transformation must also keep in mind. Digital transformation for the sake of updating technology is foolish if the customer is still going to be ignored.
Of course, the process might sound fun and even offer the security and relevance that businesses are looking for in the information age. But, the purpose must always be the end consumer.
As John Harrison from New Jersey's Department of Community Affairs puts it, digital transformation is carried out to meet evolving needs and not just to make changes. The Director of IT cited his own company's transformation as an example. He spoke of how Dynamics allowed his organization to keep modernizing with time. He called it an "evergreen" solution that always allowed his firm to keep up with the times.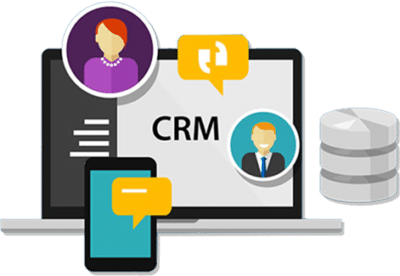 Cynoteck Technology is a leading expert on Microsoft Dynamics 365 and we provide an array of Dynamics 365 Consulting Services to all size of businesses. Get in touch with us for latest updates on Dynamics 365.