Strange as it might sound, a lot of companies in the logistics industry don't actually use Customer Relationship Management solutions for tasks such as shipping control and accounts. They're still making do with spreadsheets and what not.
If you're one of these companies, you're making a huge mistake. We understand that MS Excel probably makes you feel comfortable, but the truth is it cannot rival the sheer boost in productivity and efficiency that comes with a modern CRM solution.
In fact, that's what we are here to discuss – the clear advantage that a CRM solution has over a tabular editor
Start Right Away
With tabular editors, you are required to create your own databases made up of documentation, competitor profiles, profits, and accounting data etc. CRM solutions, on the other hand, come pre-loaded with such basic functionalities.
To cut a long story short, CRM solutions, unlike Excel spreadsheets, aren't empty. They save you time and effort by providing the most basic tools.
For example, in most CRM systems, you are provided with a basic set of functions just minutes after you log in. All you have to do is simply start entering in the data wherever necessary. Add cloud functionality and your entered data can now be reviewed by your colleagues.
You can even establish parameters to ensure only a certain group of people have access to the data. In contrast, data entered into an Excel sheet can be viewed by anyone.
Speedy Delivery of Results
Now, both Excel and CRM are effective at handling various tasks. However, CRM offers better performance in terms of time, effort, and quality of the result. This, in turn, has an impact on the efficiency of the worker, as well as the company.
For example, with a CRM solution, you can automate daily tasks. This could include everything from acquiring applications to locating shipping or accounting paperwork.
Excel does not offer automation and everything needs to be carried out manually. Functionality is subject to the tasks established by the user.
Reliability
When you work with a vast number of clients, you end up acquiring a voluminous amount of data. So, managing such a high amount of data can prove to be quite a challenge. CRM makes things simple by storing the data across various data-centers situated around the globe. As a result, even your backup frequency can be increased. In fact, most CRM systems backup data every hour.
You also have technical support available 24×7 and information access via any device.
On the other hand, Excel's performance is dependent on the performance of the system it is installed in. The information is also stored in the same system, which means backups have to be done manually. The fault tolerance is extremely low as well, meaning, you can risk losing everything.
Cost
When having to choose between free or paid software, decisions must be made on the basis of whether or not the software can carry out certain tasks. Having said that, the effort and money spent working on a "free" version of the program are much higher than the effort and money spent on actually purchasing and customizing a CRM solution.
There are various kinds of CRM solutions and each is priced differently. Some can be had on a subscription basis while others have a preset basic price with an extra fee for add-ons.
If you want customized solutions, the CRM provider or developer will determine your exact needs and provide a valid price.
Excel may be cheaper, but you spend much more in terms of "manual labour".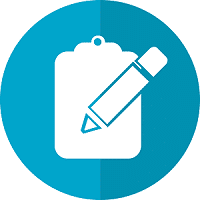 Do you want to implement a CRM system within your organization? Connect with our CRM Experts today!