Most organizations and their respective sales teams have a hard time with CRM adoption. This isn't a random statement. This is a fact. Look at any study or statistic and you'll find that CRM adoption rate is less than 50% and the failure rate is often more than that.
So, why do sales teams have an issue making the most of a CRM system? Well, we've listed out some of the key reasons below. Once you've got an idea of what ticks off your sales team, you can use the knowledge to invest in a CRM system that can address all these issues.
Copy Infographic
Sweating the Small Stuff
One reason why sales teams have a problem with your CRM system is that it forces them to sweat the small stuff. Yup, we're talking about those mundane daily tasks that shouldn't be a concern with an effective CRM system.
You see, salespersons already have a lot on their plate trying to create trust and communicating with their leads through various channels. They simply don't have the time to stay updated on everything. So, it is only right for them to have certain expectations of their CRM system.
In this case, it's the small stuff such as meetings, reminders, and follow-up calls etc.
Sweating the Big Stuff
CRM systems aren't just there to help with the small stuff. They're also here to help with the big stuff. In fact, the big stuff is more of a priority than the small stuff. What we are referring to here are capabilities such as:
Data analytics to help figure out a lead's potential or how to approach a certain lead. For example, voice analytics can help determine why some sales reps are better at closing than others. The insights gained through this can be shared in the form of best practices to boost the overall closing rate.
AI functionalities that can advise on the ideal action or response and determine the status of existing customer relationships. According to CSO Insights, more than 40% of sales reps expect CRM systems to assist with tasks such as account prioritization.
Mobile Support
Your CRM system needs to offer support for mobile devices. This can't be stated enough. Mobile is the future and if any of your enterprise applications fail to incorporate mobile support, you're going to have a problem. Statistics tell us that mobile-friendly CRM systems allow their adopters to boost business by almost 22%.
This is because such systems allow sales teams to have constant access to customer/lead profiles.
Staying on Top of Data
A core service offered by effective CRM systems is data recording and updating. If your sales team is forced to manually log or update data, it ends up becoming counterproductive to the whole idea of having a CRM system in the first place.Other than that, you're also looking at human error and the possibility of the entered data being highly unusable.
Effective CRM systems must be able to help sales teams make the most of customer data. For that to happen, the CRM system must be able to offer a simple logging process, avoid data duplication, reduce the number of required fields etc.
Also, effective CRM systems have the ability to integrate with other enterprise applications such as your marketing automation systems or accounting systems. This kind of integration can also contribute to the reduction of manual logging, thereby, boosting the amount of productive time available.
Plus, there is also the benefit of improved accuracy.
Complications!
Complicated CRM systems have a high "adoption failure rate". So, when choosing a CRM system, look for factors such as easy navigation etc. Focus on critical features and be ready to drop the not so critical ones. Other than that, create CRM leaders who can assist your sales teams and organize user training session in collaboration with your vendor.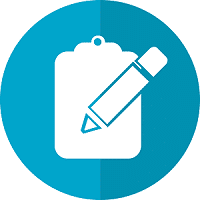 Do you want to implement a CRM system within your organization? Connect with our CRM Experts today!