The future of the CRM market remains unpredictable, especially with regard to the situations concerning the economy, the new tax bill, and the stock market. So far, we've been told that there's going to be an increased amount of investment in several areas such as new processes, new products, and employee rewards. So, there's a good chance that some of that money might be channelled towards the CRM industry.
Though we don't know what's exactly going to happen, we can take a guess. Here's What's Trending in CRM
AI-Powered Personalized Workflow Automation
AI or Artificial intelligence will have the most significant role to play in CRM for the next couple of years. We all know that AI can do a lot for businesses today. So, it shouldn't come as a surprise when its application in CRM becomes much more profound. Future CRM systems will rely on AI to better utilize data and learn from it. CRM teams will be able to find more relevant answers to questions and manage their operations better.
In other words, we will be seeing a drastic reduction in manual tasks. Actions will be automated and interfaces will be redesigned to make usage easier.
Copy Infographic
These CRM systems will make it possible for businesses to tap into previously hidden system activity patterns and discover new insights. For instance, the CRM system of the future will be able to track a salesperson's usage and observe corresponding patterns. This way, the system will be able to automate tasks according to the user's convenience.



Improved Mobility
CRM systems will become far more seamless and cohesive and this won't be limited to single devices. The operational improvements will likely be available across a range of devices and platforms. For example, chat-based interactions are already paving the way for other integrations such as voice and video. So, you'll have improved interactions on the go. It indicates that the need for a mobile CRM will definitely increase in the future.
There's no doubt that users will be developing an even stronger dependence on their mobile devices. As technology evolves, the likelihood of leaner applications being integrated into these devices is high. We will be seeing natural language processing technologies being used to carry out functions such as recording minutes in a meeting and updating records. This will surely leak into the CRM landscape and change the way human-CRM interactions occur.
Social CRM
Social CRM is another major development to look forward to in the field of customer relationship management. As it's already been proven, nothing can beat the type of engagement that social media can provide. So, it is obvious that businesses will want to get closer to their customers with help from social media. Many brands have already adopted social media to create virtual communities.
With more CRM-Social Media collaboration, customers will now have the ability to interact with service bots on the business's social media page. This will boost the level of engagement between customers and the brand due to the fact that the bots can positively alter the brand's perception and image. Social CRM will also offer insights on customer opinions and behaviors, going beyond the usual function of engaging existing customers. So, resolutions will occur at a much faster pace and the process, as a whole, can be carried out from any location. For example, Comcast Cares already uses Twitter to provide customer support.
Social CRM can strengthen the brand's connections with its customers and prepare it to anticipate and respond to issues. Other than that, it allows businesses to track and manage all conversations. On the whole, CRM in 2018 and further will see changes in its general structure and usage.
If you need any help in CRM implementation within your organization then Get in touch with Cynoteck. We are leading experts in providing high-quality CRM implementation & Customization services.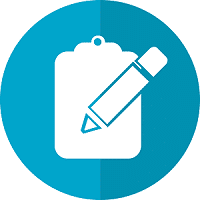 Do you want to implement a CRM system within your organization? Connect with our CRM Experts today!