CRM stands for Customer Relationship Management which incorporates data-driven strategies to improve the way of interaction between businesses and its customers. CRM business programs and applications are designed to manage customer relationship with the goal of enhancing business relations with customers while increasing a steady flow of sales growth.
With many CRM software available in the market, the one that everyone is talking about is Microsoft Dynamics 365, which covers the full spectrum of CRM through separate apps integrally working together- Sales, Customer Service, Field Service, Project Service Automation, and Marketing.
While implementing an effective CRM system is a crucial business venture for your organization, there are a few important factors to consider for executing a successful CRM system.

Copy Infographic
Comprehend strategies
For satisfying and growing customer relationships, CRM uses IT and Business Practice Solution strategies. Therefore, a thorough planning about using the CRM system to satisfy your customer goes a long way to establishing a driving sales force.
Strategy comes first
Take into account your business strategy first. Most companies want to achieve success by implementing latest technology and gadgets without having a properly designed strategy. Deploying highly advanced state-of-the-art CRM systems without clearly chalking out business strategy will be detrimental to the growth of your company.
Effective planning
A CRM implementation plan is as vital and crucial as your original business plan, and therefore it needs equal attention. Making a clear and logical plan and following it should be one of the most important priorities in a successful CRM system. Think practically and chalk out what needs to be done and at what time it is to be done. Planning the implementation in short phases will help accomplish a greater number of small successes.
Communication
One of the most important factors of CRM implementation is direct interaction with customers. Talk to your customers directly and get valuable customer inputs. Address customer complaints, comments, and their recommendations to redesign and enhance the dark areas of your CRM system.
Upsell drives sales force
Products or services which form the best upsell are usually complementary to your initial product. For example, when you buy a dress, the sales assistant will show you a nice belt or any other accessory that goes with the dress. Hence, use your CRM system to immediately upsell a product to the customer. Post-purchase, look up the purchase history to display products which are related yet not bought by the customer so that you can recommend those related products to him or her. This process will boost up CRM sales force.
Defining data
Redefining data for a new database is a must-have for the successful running of CRM software. Formulate clearly as to what data needs to be imported and what has to be scrubbed clean. This will help your computer to work efficiently with the new clean data. There may be some amount of dissatisfaction for not being able to store all historical data at one place but it will ultimately help in faster and more accurate reporting.
Constantly update yourself
Successful CRM software demands CRM consultant to learn, acquire and manage brand new business processes and evolve constantly with the help of supported technologies which is a tough job to handle.
The above-mentioned points clearly elucidate the fact that the success of a CRM system is not based on a single but a host of crucial factors including latest technology, business strategies, and effective planning. It is important to realize that though technology is bound to change in due course of time, customer satisfaction and loyalty will and should remain the same, which only an effective CRM system can ensure.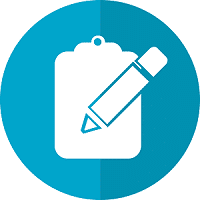 Do you want to implement a CRM system within your organization? Connect with our CRM Experts today!