Microsoft Dynamics 365 for Finance & Operations is Microsoft's flagship ERP Suite. Dynamics benefits Finance and Operations by seamlessly integrating CRM apps and Office 365, enabling enhanced visibility, faster business processes, and smarter decision making
Some facts on Dynamics 365 for Finance & Operations
Panorama Consulting revealed that Microsoft Dynamics has been identified as the Tier 1 ERP solution with the lowest total cost of the ownership.
According to ICT Insight 2013, 6700 enterprise decision makers were asked about their purchasing intentions. And more than half of them choose Microsoft Dynamics as their preferred investment.
According to 2015 Manufacturing ERP report, in the manufacturing industry, Microsoft Dynamics has greater market share than other Tier 1 ERP vendors.
Dynamics 365 for finance & Operations helps in fuelling business growth with cutting-edge artificial intelligence capabilities. Cortana and Azure Machine learning helps in transforming simple descriptive analytics to pre-emptible actionable recommendations, directing business a competitive edge, from supply chain implementation to personalized customer experience.
Solutions offered by Dynamics 365 for Finance & Operations –
Copy Infographic
Open for every platform:
The new and enhanced version is optimized for multiple mobile apps and platforms. The modern, clean and intuitive browser user interface is a pleasure to use and easy to learn. All kind of business logic can be offered at any place, time, and on any device
Data Sovereignty and Privacy:
Built-in disaster recovery, workloads stay protected without additional costs of a data center. Enterprise-grade Service Level Agreement and round-the-clock tech support is an additional benefit that helps in data sovereignty and privacy, ensured by Azure.
Real-time Visibility:
Power BI as the native business intelligence gives real-time visibility. External data services with historical data and powerful analytics tools help in turning information into actionable insight.
Predictive intelligence:
Azure Machine Learning offers predictive intelligence. It uses state-of-art algorithms to anticipate potential opportunities and issues. Deploy custom predictive models makes data accessible on any device with any data source.
Advanced telemetry and diagnostics proactively:
Streamline business processes with real-time analysis of system performance and usage. Predictive maintenance minimizes downtime and costs.
Enhanced productivity:
Every operation is optimized to enhance the productivity of the system. You can set up video conferencing in a single click with built-in Office 365 and then co-author notes at the real time.
End to End Application Management:
Azure provides end-to-end application management, avoiding costs and risk by modelling the system in Lifecycle Services before the process of deployment. Using this automated services deployment process can be cut down to minutes from weeks.
Get quick Insights:
With Cortana and Power BI you can get answers proactively. Make use of quick insights to run deep analytics algorithm to unleash hidden trends.
Delivers more Capabilities than on Demand:
Azure scales up or down to match the business requirements and pay only for resources used. Modify, upgrade, and implement systems with minimal business disruption.
This concludes Dynamics 365 for Finance and Operations is a complete business management solution for medium to large organizations. IF you are planning to implement Dynamics 365 for finance & operations within your organization then Get in touch with us. We are a leading expert in Dynamics 365 CRM & providing cost-effective Dynamics 365 consulting & implementation services.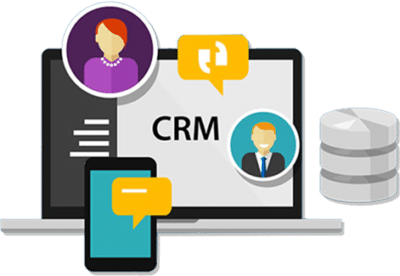 Microsoft Dynamics 365 Business Central is an all-in-one ERP business management solution that helps you connect your financials, sales, service, and operations to streamline business processes. Connect our team if you are interested in implementing Dynamics 366 business central in your business.