We have already entered an era where personalized business dominates the market. Just ask the majority of marketers out there and you'll know how true our opening statement is. There is no doubt that a personalized approach is what helps boost your customer retention rates.
In fact, you already have a plethora of tools that aid the personalized approach; tools that allow for direct interactions based on specific conversations. But, in order for this relationship-based approach to work, you still need a verifiable database that can provide you with useful data on each customer.
More importantly, these data sources need to be linked to your CRM solution. Here are a few data sources that need to be connected to your CRM solution
Previous Purchases
Purchases of the past are an excellent source of data. The data here helps you determine what the customer's exact tastes and preferences are. Needless to say, all this can prove to be very useful in designing personalized campaigns.
Also, you can use the data to strengthen your customer service. When the customer calls, the data obtained from past purchases can provide your customer services team with a rough idea of who the customer is and what he/she wants.
Referrals
When you've invested money into marketing, it's only logical that you track where your new customers are coming in from.
Referral sources can range from organic searches and social media posts/advertising to even mutual friends. However, getting accurate information can turn out to be quite challenging. Sometimes, customers just won't bother to respond.
So, create a system that allows you to track how purchases are made. For instance, you can create coupon codes for each channel. This will motivate the customer to make a purchase while also helping you collect information
Copy Infographic
The Phone
The phone call is still quite relevant today and a lot of customers still use it to get in touch with businesses. If you've got a phone line that's frequently utilized by customers, you need to start logging the calls. The same applies to calls that go out as well. For instance, calls made by your sales teams to customers.
There are several CRM tools that can help you with call logging. The information gained through phone call interactions can be quite significant. Sometimes, a single call interaction can tell you how likely a lead is to convert.
Logging also allows you to track a customer's call history, which can prove useful when the customer calls again.
Web Analytics
Web analytics is a major influencer in marketing strategy development and will likely continue to be so, thanks to the many advancements being made in the area. Today, it is possible to even track scrolls and mouse movements.
Apart from boosting your website's effectiveness, web analytics is also a very reliable source of data. So, make sure your CMS has the ability to extract this kind of data. It can be very useful in developing personalized email campaigns and other interactions.
Data from Experiential Marketing
Marketing today is also about engaging the customer in live and memorable experiences. Customers love such interactions and as long as that love exists, experiential marketing will continue to grow. Also, the experiential marketing that businesses indulge in today is focused on data-acquisition. For example, assessing customer behavior at marketing events.
Of course, collecting data in this context has been challenging, but, that won't be the case for too long. We already have Experience Relationship Management (ERM) solutions that allow for the better collection of experiential marketing data, which can be fed to CRM systems to produce better insights.
CRM plays an important role in your business growth. It's very important to fill it with a verifiable database that can provide you useful information of each customer and for it, you should connect the above-mentioned Data sources to your CRM solution.
If you are facing any difficulty in managing your CRM than connect with us. We would be happy to provide you the best CRM customization and integration services.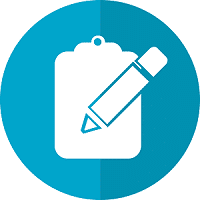 Do you want to implement a CRM system within your organization? Connect with our CRM Experts today!