Cynoteck- Leading MS Dynamics CRM Consultants
CRM, is a customer relationship management platform that can adapt, scale and make your business grow to new heights by helping your business gain profits easily. We at Cynoteck provide our customers some of the best strategically configured CRM solutions that are specially crafted to meet the specific needs of your industry so that you can make the most of your CRM platform. Our MS Dynamics CRM Consultant professionals help you out by enhancing revenue, reducing costs and improving customer experience by providing best solutions that fit your needs.
Do you know how MS Dynamics CRM can power your productivity?
A CRM system is helpful for an organization which looks forward to attaining a 360 degree view of their customer data. It also adapts to the environment of your business and accelerate customer satisfaction.
CRM Helps in Winning More Deals!
As this is totally integrated with Microsoft Outlook, it ensures rapid adoption and fast results. Most of the time, your sales team is looking for a solution using which you can win more deals by spending less time. Since Outlook is used often by sales people and MS Dynamics CRM Consultant MS Dynamics CRM seamless integration makes handling your sales activities a piece of cake. Take full advantage of this software for lead tracking, streamlined approvals and forecast for real-time sales.
Increased Loyalty for Customers with CRM
There are certain tools in CRM that empowers your field service technicians, field agents, sales representatives, marketing managers and MS Dynamics CRM Consultant in the simplification of case management, knowledge sharing and helps in the effective management of accounts.
Maximum ROI
Being a perfect software, there are flexible tools that simplify the work for improving the marketing effectiveness. These tools can help make the software customizable so it meets all your business needs.
How Cynoteck can help you?
Based on our years of experience and hard work, we help out our customers with amazing business strategies. However, we ensure a complete transformation with the help of CRM that further aligns your objectives and strategies. Cynoteck has end-to-end capabilities in CRM that visions to create a road map for the implementation, analysis and analytics for assessment.
Today, we hold a strong place in the market and earned accolades from the companies all around the world for providing one of the best CRM consulting services.We look forward to serve our customers to the best of our abilities and reaching new goals and heights with every new implementation.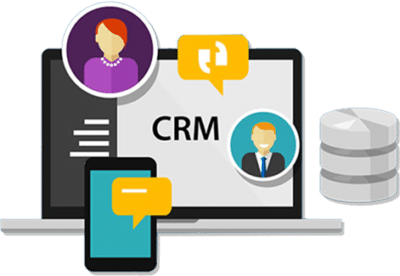 Cynoteck Technology is a leading expert on Microsoft Dynamics 365 and we provide an array of Dynamics 365 Consulting Services to all size of businesses. Get in touch with us for latest updates on Dynamics 365.