As someone new diving into entrepreneurship, you might be overwhelmed by the various roles and responsibilities you suddenly need to take care of. Whatever might be your expertise you cannot ignore sales as a business owner and you need to be familiar with the various sales jargon and processes that need to be implemented in your organization.
Howsoever small or big might be your enterprise it always needs its bread and butter processes i.e. sales setup. A Customer Management Software or CRM for your sales is the minimum requirement every enterprise needs to setup even if you don't follow a traditional 7 step sales process.
I have explained why every enterprise need a CRM in my previous blog post Why does every business need a CRM.
I hope by now you are familiar with what CRM can do for your business. As soon as you have hands on a trial Customer Management Software like Dynamics 365 CRM  or Salesforce you would be astonished by the various terms used in a Sales Life Cycle. And if you are a techie like I was when I was first introduced to a CRM then these terms would confuse you for a long time.
I have thus tried to create a CRM glossary with the most common CRM terms explained in simple language for you in order to give you confidence while operating a CRM.
Contact
Anyone related to your business who has a contact information goes here. It's just like your address book, they can contain the names and personal info of your customers and clients.
Lead
Any potential contact that you are not yet doing business with but you might work with them in future is a lead. You might come to know about new potential clients from various sources included but not limited to. Referrals, Tradeshows, Emails etc. For your business to grow and sustain you would always need new leads. In my later blog posts I would try to explain various sources you can use to get leads and how to integrate them with a CRM.
Opportunity
You follow up with your leads and some of them might seem interested. A lead converts to an opportunity when you have substantial information around there business needs that you can fulfil. It is up to you and your business to decide when you should consider a lead can be converted to an opportunity. You can define specific information that you would fill in your CRM before moving your lead to the next stage. This could be deal size, project details etc. Let me try to explain with an example what a Lead Vs Opportunity is
You are a software services company and someone sends you email inquiring about how he can use a Customer Management Software like Dynamics 365 CRM to improve his business. This becomes a lead for you. You follow up with the client trying to understand his business and how many users he might need what kind of budget he has allocated. The lead turns to an Opportunity at this time.
Cold and Hot Leads
Another confusing but relatively easy to understand term. A Hot lead is someone who has shown interest in your product or services by contacting you through various channels like email, phone etc. A cold lead is someone you contacted instead through tele-calling, email etc. A Hot lead has more potential to convert then a cold lead.
Account
Your existing customers are your accounts.
Activity
Activity in a Customer Management Software typically refers to anything that's happened in the software Contacts, Opportunities, or perhaps just a message from your colleagues.
Hope this blog post covers some basic terminology that would help you become more familiar with MS Dynamics CRM. If you have any questions and queries I would be more than happy to help.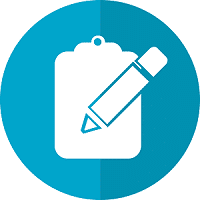 Do you want to implement a CRM system within your organization? Connect with our CRM Experts today!