With markets only becoming more and more competitive, every sales team is looking for new ways to bring in more customers.  Every forward-looking organization uses a CRM to manage their customers and customer interactions.
With the CRM war between top products like Salesforce and Microsoft Dynamics 365, newer technology find its way into top CRM's sooner rather than later. Sales and Marketing Managers need to be aware of these developments to best utilize the product they use and be ahead of the competition.
Here we try to highlight few trends every organization needs to consider in their sales and marketing strategies for the coming year.
Cloud-based–
Forbes: By 2018, 62% Of CRM Will Be Cloud-Based, And The Cloud Computing Market Will Reach $127.5B 
Most of the popular CRMs are cloud-based or moving towards the cloud. Salesforce is 100% cloud and Microsoft Dynamics CRM has seen a greater traction in its cloud business be it Azure, Office365 or Microsoft Dynamics. In fact with the launch of Dynamics 365, Microsoft has tried to move its other popular on-premises products like Dynamics NAV to the cloud. One of the great benefits of Dynamics 365 is that the user can specify whether or not they would like to use the cloud feature of Dynamics 365.
With numerous advantages like ease of use, ease of access, ease of management and affordable cost more and more companies will move towards a cloud-based CRM.
In 2020 we have seen a huge increase in the security of cloud software which has only driven the popularity of this trend.
Artificial Intelligence & Machine Learning-
Artificial intelligence (AI) already found its way into major CRMs like Einstein for Salesforce. AI will continue to add more value to CRM systems helping with individual productivity and making informed decisions. Companies are bullish about the kind of business such information will bring on the table. Machine learning is able to optimize human-machine interactions. AI will further help sales teams by analyzing patterns to qualify leads. In 2020 CRM majors like Microsoft, Salesforce, SAP and Oracle have invested heavily on AI to keep ahead of each other with each company consistently releasing new features more intelligent than the next.
Customer insights through IOT integration –
Your customer might not reveal everything in his chats or calls with your customer care. He may present himself differently on social networks but his IOT data from wearable devices, smart homes, smart cars etc would always present a true picture. IOT and CRM  will drive your customer service to the future. As per Gartner Internet of Things Joins the Nexus of Forces as the Fifth Driver of CRM 
Social CRM-
With almost every internet user connected to social media sites like Facebook, Twitter, etc. The  Social CRM market saw a an estimated growth from $1.91 billion in 2013 to $9.08 billion in 2018.  Companies have started to understand the use of Social media to build their brand value and better connect with customers. Customer decisions are becoming more and more dependent on Social interactions. Companies have started using Bots to serve their customers on popular social media channels. 2020 will see more focus toward social CRM with more and more companies embracing it as they realize the importance of interacting with individual customers, even if companies have huge customer bases. Major CRM products already have a lot of features to make them social and the coming year will see more advanced social features added to them.
These are just a few trends expected to go big in the CRM space. With technology advancing more rapidly than before and integration of various technologies and systems we see most of the latest technologies finding its way into CRMs. Those of us who will adopt these technologies will be ahead of the crowd and become market leaders.
Wish all readers a very happy and successful New Year!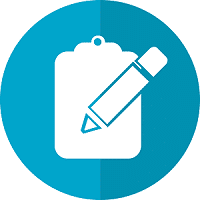 Do you want to implement a CRM system within your organization? Connect with our CRM Experts today!